Stock market today, Oct. 10, 2014: U.S. stock markets continued their downward spiral today (Friday). The sell-off accelerated in the final hour of trading, with the Dow Jones Industrial Average slipping another 115 points. This was the worst week for both the S&P 500 and the Nasdaq since May 2012. The S&P Volatility Index (VIX) jumped another 13%, finishing one of the most volatile trading weeks of 2014.
West Texas Intermediate crude oil prices remained flat on the day, finishing at $85.80. Brent crude oil prices gained late in the day to finish at $90.17 per barrel; however, earlier in the trading session, the price hit $88.11, its lowest since December 2010.
Here's the scorecard from today's trading session:
Dow: 16,544.10, -115.15 (-0.69%)
S&P 500: 1,906.15, -22.06 (-1.14%)
Nasdaq: 4,276.24, -102.10 (-2.33%)
Now, here's a breakdown of the top stories from the stock market today: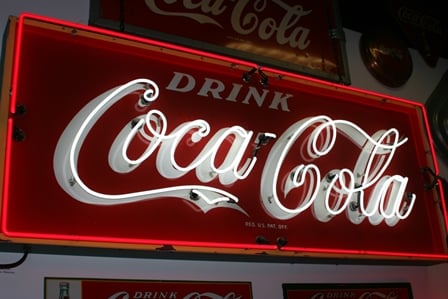 Some Good News: Shares of beverage giant The Coca-Cola Co. (NYSE: KO) rose more than 1.5% on the day, lifting the consumer staple sector on the day. The stock hit a record close on the day. The company received a "Buy" rating from Bank of America Corp. (NYSE: BAC) earlier today. Rival PepsiCo Inc. (NYSE: PEP) was up 1.1% on the day.
A Nice Debut: Restaurant and arcade chain Dave & Buster's Entertainment Inc. (Nasdaq: PLAY) saw its shares rise more than 7% during its debut today. The company initially priced shares at the low end of its $16 to $18 range. The company said it will use the $94 million raised during the IPO to pay down its debts.
Sure, Ben: During testimony on Capitol Hill today, former U.S. Federal Reserve Chairman Ben Bernanke said he was reluctant to provide a massive bailout to American International Group Inc. (NYSE: AIG), better known as AIG, during the 2008-2009 financial crisis. However, Bernanke changed his mind, saying part of the bailout package was necessary to avert shock to the financial system. The Trouble Asset Relief Program (TARP) was signed on Oct. 3, 2008, and allocated $67.8 billion to AIG, which insured a significant chunk of toxic mortgage derivatives.
Now our experts share some of the most important investment moves to make based on today's market trading - for Money Morning Members only:
The Profit Opportunity in Hong Kong's Unrest: Most investors haven't got a clue about what Hong Kong's riots represent, let alone the investment potential that's being unleashed there. As a result, they're going to miss out on some really terrific profit opportunities. But before we get to the best way to play this, understanding what's driving the unrest is key...
The European Crisis Is Going Global - and We're Along for the Ride: Recently one European leader offered a unique response for dealing with the financial crisis and debt bubble. On the surface, it appears a sound approach. But when you scratch beneath, it turns out just the opposite is true. Developed economies would do well to consider the true state of this country's example of a "model" recovery before an even more catastrophic future arrives, and erupts...
The Best Way to Profit from Crude Oil Prices Right Now: In today's environment, picking winning oil stocks is more about where a company drills, how it manages its assets and operations, and the broader flow of supply and demand. In this case, it's all about selecting the right target - companies that are built to weather the inevitable dips in the price of crude. And there are plenty of them out there...
[epom key="ddec3ef33420ef7c9964a4695c349764" redirect="" sourceid=""]
About the Author
Garrett Baldwin is a globally recognized research economist, financial writer, consultant, and political risk analyst with decades of trading experience and degrees in economics, cybersecurity, and business from Johns Hopkins, Purdue, Indiana University, and Northwestern.