Stock market today, October 15, 2014: U.S. stock markets ended the day flat Tuesday after struggling to rebound, with yet another late sell-off hitting the markets in the final hour. The S&P 500 Index and Nasdaq managed to eke out modest gains, but the Dow Jones slipped another 5 points. The S&P 500 Volatility Index (VIX) dipped 4% on the day.
Last week's stock market correction meant a 464-point plunge in the Dow Jones Industrial Average. We witnessed a continued sell-off in energy stocks and a slump in commodity prices, specifically oil. But as our guest editorialist Frank Holmes explains, the selloff has created you this perfect energy investment opportunity for the road ahead.
Here's what else you should know to make your Wednesday profitable: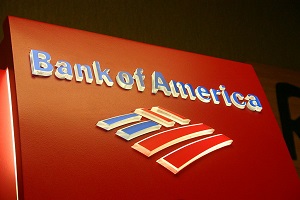 Banks Report: Shares of Citigroup Inc. (NYSE: C) rose 3% Tuesday on news that the firm beat third-quarter earnings estimates. The firm saw its quarterly net income increase by 7% over the same period last year. Citigroup also announced plans to slash consumer-banking services in 11 markets. Meanwhile, rival Wells Fargo & Co. (NYSE: WFC) earnings fell in line with investor expectations, while JPMorgan Chase & Co. (NYSE: JPM) missed earnings estimates. Shares of Wells Fargo slumped more than 2.5% on the day. JPM shares were down marginally after the company announced an unexpected $1 billion legal expense.
Oil Prices Today: Oil prices continue to slide. Brent crude, the global benchmark for oil, saw prices slide more than 4% to fall near $85 per barrel on Tuesday. This is the weakest price level for Brent since 2010. Meanwhile, West Texas Intermediate prices slid more than 4.4%, dipping below $82 per barrel. The downturn accelerated after the International Energy Agency projected weakening global demand and higher supplies. Given OPEC's unwillingness to slash output, the Agency's report suggests that oil prices could fall even further.
Ireland Closes Loopholes: In an announcement that affects a number of multinational companies that have set up shop in their nation, Ireland will remove a key loophole allowing firms to reduce their global tax burden. The effort will placate the European Union and a number of other nations who view Ireland's tax policies as unfair to global competition. According to reports, companies like Google Inc. (Nasdaq: GOOG, GOOGL) and Apple Inc. (Nasdaq: AAPL) that are currently using the tax loophole must stop by 2020, while new companies will not be able to utilize it starting in 2015. However, Ireland will likely explore new tax breaks to attract international companies to relocate within their borders.
Taking on Prime: In an effort to take on Amazon.com Inc.'s (Nasdaq: AMZN) "Prime" membership, rival Google Inc. has announced plans to expand its "Google Shipping Express" service. The expansion into new markets includes new subscription shopping features, free overnight- and same-day shipping on orders over $15, and product agreements with a number of U.S. retailers. According to a company statement, the service costs $$95 per year or $10 per month and provides products from dozens of retailers including Walgreen Co. (NYSE: WAG), Whole Foods Market Inc. (Nasdaq: WFM), and Costco Wholesale Corp. (Nasdaq: COST).
The Activist Acts: Tech stocks kicked off reporting on Tuesday, with shares of Intel Corp. (Nasdaq: INTC) increasing by 2% on the day. The company reported third-quarter earnings of $0.66 cents per share on revenues of $14.55 billion. The company offered a stronger-than-expected fourth quarter revenue forecast ahead of the Holiday shopping season. Visit here a full recap of Intel's third-quarter earnings report and what it means to you.
Earnings Reports: Stay tuned for earnings reports from Netflix Inc. (Nasdaq: NFLX), Navient Corp. (Nasdaq: NAVI), Kinder Morgan Inc. (NYSE: KMI), Las Vegas Sands Corp. (NYSE: LVS), eBay Inc. (Nasdaq: EBAY), Bank of America Corp. (NYSE: BAC), and American Express Co. (NYSE: AXP).
Economic Calendar: Today's economic calendar features PPI-Final Demand update, the Empire State Manufacturing Survey, an update on business inventories, and the MBA Purchase Applications report.
[epom key="ddec3ef33420ef7c9964a4695c349764" redirect="" sourceid="" imported="false"]
Full U.S. Economic Calendar October 15, 2014
MBA Purchase Applications at 7 a.m.
PPI-Final Demand at 8:30 a.m.
Retail Sales at 8:30 a.m.
Empire State Manufacturing Survey at 8:30 a.m.
Atlanta Fed Business Inflation Expectations at 10 a.m.
Business Inventories at 10 a.m.
4-Week Bill Auction at 11:30 a.m.
52-Week Bill Auction at 11:30 a.m.
Beige Book at 2 p.m.
Up Next: An unconventional pricing environment for oil had OPEC members battling amongst themselves for market share. It's why the Saudis are cutting oil prices, and why they are gearing up for a potentially costly price war…
About the Author
Garrett Baldwin is a globally recognized research economist, financial writer, consultant, and political risk analyst with decades of trading experience and degrees in economics, cybersecurity, and business from Johns Hopkins, Purdue, Indiana University, and Northwestern.