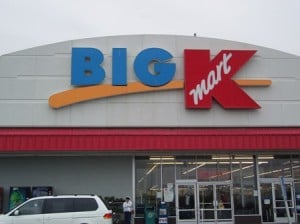 Cybersecurity investing update: Data breaches against retailer customers made news again Monday. This time it was Sears Holding Corp. (Nasdaq: SHLD) that reported hackers accessed payment data systems at its 1,200 Kmart stores.
Sears believes hackers got away with some credit and debit card numbers. But Sears added that customers' personal information, debit card personal ID numbers, email addresses, and social security numbers remain safe.
The cyberattack is the latest computer security breach to hit U.S. companies in recent months.
JP Morgan Chase & Co. (NYSE: JPM) Chief Executive Officer Jamie Dimon made his first public statement Friday about the massive data breach that shook the bank this summer. The cyberattack at JP Morgan affected the data of 76 million households and 7 million businesses, according to a regulatory filing.
Dimon said the bank will spend $250 million a year to increase security and prevent future breaches. He also asked for assistance.
"This is going to be a big deal and there will be a lot of battles," he said. "We need a lot of help."
Shawn Henry, a former senior cyber cop with the FBI who is now president of cyber forensics firm CrowdStrike Services, says more breaches are imminent. "This is going to continue indefinitely until people change their practices," Henry told Reuters.
While the news is bad for consumers, it does point to a profit opportunity: cybersecurity stocks.  According to a report by International Data Corporation, firms worldwide spent $28 billion on IT security in 2011. This figure is projected to reach $41 billion by 2016.
Here's a list of the companies that aim to lead the U.S. war against cybercrime.
Cybersecurity Investing: The Companies Looking to Lead Online Defense
FireEye Inc. (Nasdaq: FEYE) provides products and services to detect, prevent, and resolve advanced cybersecurity threats. Its products analyze all Web traffic, detect and stop attacks that come through email, and analyze network file servers to detect and quarantine malicious software. Shares soared in 2013 following an initial public offering in which shares (priced at $20) popped 80% in their first day of trading. Shares have since fizzled and are down 39.19% year to date. Still, FEYE's story remains the same: strong long-term growth prospect. Given FEYE's volatile trading nature, the stock is best suited for investors who can handle a risky play.