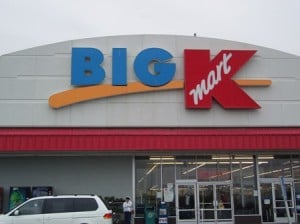 Cybersecurity investing update: Data breaches against retailer customers made news again Monday. This time it was Sears Holding Corp. (Nasdaq: SHLD) that reported hackers accessed payment data systems at its 1,200 Kmart stores.
Sears believes hackers got away with some credit and debit card numbers. But Sears added that customers' personal information, debit card personal ID numbers, email addresses, and social security numbers remain safe.
The cyberattack is the latest computer security breach to hit U.S. companies in recent months.
JP Morgan Chase & Co. (NYSE: JPM) Chief Executive Officer Jamie Dimon made his first public statement Friday about the massive data breach that shook the bank this summer. The cyberattack at JP Morgan affected the data of 76 million households and 7 million businesses, according to a regulatory filing.
Dimon said the bank will spend $250 million a year to increase security and prevent future breaches. He also asked for assistance.
"This is going to be a big deal and there will be a lot of battles," he said. "We need a lot of help."
Shawn Henry, a former senior cyber cop with the FBI who is now president of cyber forensics firm CrowdStrike Services, says more breaches are imminent. "This is going to continue indefinitely until people change their practices," Henry told Reuters.
While the news is bad for consumers, it does point to a profit opportunity: cybersecurity stocks.  According to a report by International Data Corporation, firms worldwide spent $28 billion on IT security in 2011. This figure is projected to reach $41 billion by 2016.
Here's a list of the companies that aim to lead the U.S. war against cybercrime.
Cybersecurity Investing: The Companies Looking to Lead Online Defense
FireEye Inc. (Nasdaq: FEYE) provides products and services to detect, prevent, and resolve advanced cybersecurity threats. Its products analyze all Web traffic, detect and stop attacks that come through email, and analyze network file servers to detect and quarantine malicious software. Shares soared in 2013 following an initial public offering in which shares (priced at $20) popped 80% in their first day of trading. Shares have since fizzled and are down 39.19% year to date. Still, FEYE's story remains the same: strong long-term growth prospect. Given FEYE's volatile trading nature, the stock is best suited for investors who can handle a risky play.
Palo Alto Networks Inc. (NYSE: PANW) provides security platforms to enterprises, service providers, and government entities worldwide. Last week, investment firm Pacific Crest gave shares an "Outperform" rating and hiked its price target to $120 from $105. Pacific Crest analysts think the company should benefit from its expert knowledge of the industry, plus how well its products complement each other. Shares are up 59.18% year to date.
Symantec Corp. (Nasdaq: SYMC) is known for products that protect people and information in any environment, from mobile devices and enterprise data centers to cloud-based systems. Shares made news last week after the company announced it will split into two independent publicly traded companies. The move will provide each business the flexibility and focus to drive growth and enhance shareholder value. One company will focus on the security business, and the other company will concentrate on information management. Shares, down 4.54% year to date, trade at a modest P/E of 16.17.  
CyberArk Software Ltd. (Nasdaq: CYBR), based in Israel, develops, markets, and sells IT security solutions that protect organizations (many of whom are Fortune 500 companies) from cyberattacks in the United States and internationally. Shares went public on Sept. 24 and jumped nearly 87% from its IPO price of $16. Only six other IPOs this year have had a better first-day pop. The company's latest revenue of $66 million was an increase of 40% compared to $47.2 million the year before. The company sources 52% of its revenue through licenses, while the rest comes from maintenance and professional services it provides to the license holders. About 90% of company revenue is recurring in nature and is expected to remain stable in the near future. After reaching a high of $35.88, shares currently trade at $31.70.
Checkpoint Systems Inc. (NYSE: CHP) manufactures and provides technology-driven loss prevention, inventory management, and labeling solutions to the retail and apparel industry worldwide. Singular Research last month initiated shares with a "Buy." Shares of the New Jersey-based company hit a 52-week low of $11.60 last month amid the broad market sell-off. Shares are down 23.79% year to date.
[epom key="ddec3ef33420ef7c9964a4695c349764" redirect="" sourceid="" imported="false"]
But there's one cybersecurity investing play we consider the most promising today. It has already doubled once since Money Morning Executive Editor Bill Patalon first recommended it back in March 2013 - and it's going to double again. It's a company that focuses on the fastest-growing market in data protection and uses a cutting-edge strategy to ensure success. Find out why it's the best cybersecurity stock to buy now...
Related Articles: