There are just five upcoming IPOs this week, a sign that the recent volatility in the broader markets is impacting the IPO market.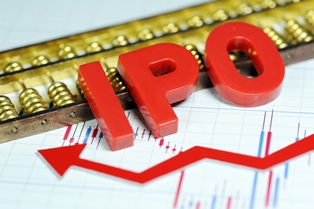 Last Wednesday, the Dow Jones Industrial Average dropped as much as 460 points in intra-day trading, while the Nasdaq and S&P 500 hit their lowest levels since May. By the end of the week, all three major indexes rebounded, however. Despite the mid-week dip, the Dow and S&P 500 finished the week down 1%. The Nasdaq closed down just 0.4% for the week.
This is the second slow week in a row for initial public offerings. Last week we also saw just five IPOs.
That's a stark change for the 2014 IPO market. In the three weeks from Sept. 22 through Oct. 10, 27 companies held IPOs. Year to date, 228 companies have held IPOs. That makes 2014 the busiest year for initial public offerings since 2000.
Here's a look at this week's five new IPOs…
This Week's Five Upcoming IPOs
Fifth Street Asset Management Inc. (Nasdaq: FSAM) will hold the largest IPO this week as the company looks to raise $200 million by selling 8 million shares at a price range of $24 to $26 per share. FSAM is a credit-focused alternative asset management company with more than $5.6 billion in assets. Last year, FSAM had revenue of $88 million. The company is expected to have a market cap of $1.3 billion following the deal. FSAM shares will begin trading on Wednesday, Oct. 22.
Electronic Cigarettes International Group Ltd. (Nasdaq: ECIG) is an independent marketer and distributor of electronic cigarettes. This week, ECIG will raise $150 million by selling 33.3 million shares for $4.50 each. Following the IPO, ECIG is expected to have a market cap of $678 million. Through the first six months of 2014, ECGI had revenue of $48 million. ECIG shares will hit the market on Friday, Oct. 24.
Money Morning Members: Continue reading for the rest of this week's five upcoming IPOs…