Last week, Bank of America Merrill Lynch, Brean Capital, and UBS all initiated coverage of Alibaba Group Holding Ltd. (NYSE: BABA) with "Buy" ratings and price targets of $112, $110, and $100, respectively.
And while those BABA stock price targets are bullish, they're all off the mark. Alibaba stock is headed much higher than that.
Admittedly, BABA's first month has been quiet. On Alibaba's first day of trading, shares climbed as high as $99.70, but the stock quickly settled down. In fact, since opening its first day of trading at $92.70, BABA stock has actually dropped 4.8%.
But that isn't a cause for concern. If anything, a drop under 5% in the last month is a good sign. Stocks are typically very volatile following IPOs. New stocks are subject to serious losses if their IPOs take place during a down market.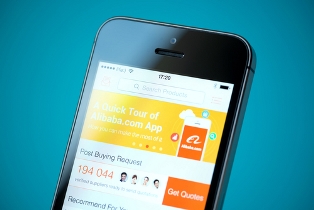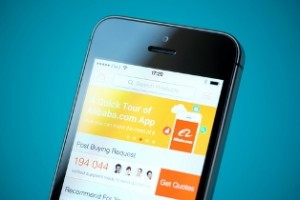 Take a look at how the markets have fared in the same time span…
Since Sept. 19, the Dow Jones Industrial Average has dipped 5.1%. The Nasdaq and S&P 500 are down 6.1% and 5.4% in that time.
The recent sell-off has also been rough on major tech companies. In the past month, Google Inc. (Nasdaq: GOOGL, GOOG) has dropped 12.2%. Yahoo! Inc. (Nasdaq: YHOO) and Amazon.com Inc. (Nasdaq: AMZN) are down 6.7% and 6.1%.
And BABA's performance is stronger than other recent IPOs. The 32 companies that have gone public since Alibaba have an average gain of just 2.6% from their offer price. If you take out the 89.3% gain of CyberArk Software Ltd. (Nasdaq: CYBR), the 31 remaining companies have averaged a loss of 0.2%.
With a closing price of $88.26 Monday, BABA is still up 29.8% from its offer price. Alibaba stock has also gained 2.8% in the last five trading sessions.
The new analyst price targets represent gains of 27%, 25%, and 13.3% from Monday's close. But investors can expect more profits than that.
In fact, Money Morning's Executive Editor Bill Patalon has found two factors that will drive the BABA stock price for years to come.
"We've made the argument that Alibaba could become the world's first true $1 trillion (market value) company," Patalon said. "And that's just for starters."
BABA Stock Price: Long-Term Bullish Outlook