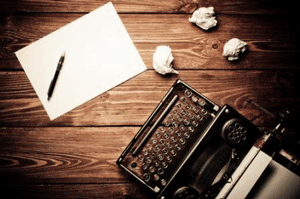 Dear General Motors (NYSE: GM),
It's been a rough year.
The sheer number of recalls has been bad enough.
This year's 29 million-plus recalls are three times last year's sales of 9.7 million cars and trucks. By July, you'd issued enough recalls to account for 3% of the world's total cars.
But that's not the worst part...
The ignition issue with your Cobalt model that caused the engine to voluntarily shut off while driving may have hurt people. It's even been linked to 13 deaths. On March 12, you admitted in a news release that knew of the faulty ignition switches as early as 2001 - three years earlier than you'd previously reported.
That's why our Capital Wave Strategist Shah Gilani said "this is going to be a legacy issue for years to come" earlier this year.
Your market performance has proven Gilani's words rings true. GM stock has plummeted more than 23% in 2014, compared to a roughly 5% gain for the S&P 500. And in your last earnings on July 24, you reported an 80% drop in net income compared to a year earlier.
Those earnings got hit with $1.5 billion in charges related to recalls, plus the money you set aside to fund a compensation plan for the victims of car accidents linked to the faulty ignition switches.
Our Defense & Tech Specialist Michael A. Robinson said of Q2 that your recalls - and the money you had to set aside for them - destroyed your profit picture.
In fact, your performance this year has been particularly disappointing for Robinson. He's a 30-year veteran of tech markets and Pulitzer Prize nominee. He's also a self-described GM guy through-and-through. From the time he spent rebuilding a 1966 Pontiac Le Mans as a young boy, to his time as a young analyst covering GM in Detroit, Robinson's long been a fan of your company.
"I cannot overstate what a big role General Motors has played in my life," Robinson said in July. "So, it saddens me when I see the headlines about all the recalls this year."
This morning (Thursday), you reported third-quarter earnings ahead of opening bell.
Did you have any bright spots for Robinson and the rest of us to focus on, or was it more bad news?
Sincerely,
Money Morning
Now for investors - here are the top three details we noted in General Motors' earnings this morning - and how Robinson recommends investors play GM stock right now...
The Top 3 Details in GM Earnings
GM posted third quarter earnings per share (EPS) of $0.97 a share. That matched analyst expectations (polled by FactSet) and marks a cent gain from the same period the year before. Revenue was a different story. Sales came in at $39.3 billion. That beats analyst expectations of $38.7 billion, but it's down from $38.98 billion in revenue the same period a year ago. Still, we wanted to see the company at least match analysts' modest expectations for the quarter, and it did. GM stock shot up more than 3% premarket on the news.
In the prior two quarters, expenses associated with recalls and victim compensation took a big bite out of profit margins. Today, we looked to see if those costs are mostly behind GM. We knew that repairs are estimated to have cost the company roughly $2.5 billion, and GM has said in the past that its compensation fund will cost $400 million at a minimum.

Interestingly, the company's Q3 release made little mention of costs associated with the recalls. Instead, it noted $300 million in special items due to flood damage to its Michigan tech center, and asset impairments in Russia. The net loss from these special items lowered net income by $0.3 billion, or $0.16 per diluted share, but those numbers were still healthy. Net income came in at $1.38 billion - double the $698 million the company earned the same period a year ago.
We wanted to see a clear vision for future growth, and we did to some degree. Prior to earnings, GM had said it sold 2.45 million vehicles worldwide this quarter - its best July-September period since 1980. And last month, the company announced a long-term growth plan that targets growth in China. That sounded like a good idea to us, because China's home to the largest auto market in the world. It's notched double-digit annual growth rates every year over the last decade.

In earnings today, we saw GM's global vehicle sales climb 2%, driven by demand in both China and the U.S. In fact, the company saw "record vehicle sales" in Q3 in China. Here's what General Motors CEO Mary Barra had to say:

"Strong global sales and growing margins in North America and China helped GM deliver very solid third quarter results. Despite industry challenges in Russia and South America, our earnings were on plan as we continue to execute our customer-focused strategy."

Moving forward, we'll want to see further proof of continued sales growth in China.
Robinson's bottom line: Many on Wall Street and in the mainstream financial media are saying now's an opportunity to buy GM stock at a discount. ("Hayman's Bass Says He'd Buy General Motors at Current Levels" from Bloomberg; "Take a Bullish Chance on GM Stock" from InvestorPlace; "GM Stock's Remarkable Lack of Reaction is an Opportunity for the Forgiving and Patient" from Nasdaq, to name a few.)
But Robinson advises against joining in with talk of a turnaround. He's not yet convinced the company's truly changed - something he talks about in-depth here.
"GM's in for a bumpy ride. It hurts to say it, but if you can't buy a GM car with confidence that it's a quality product, then you shouldn't buy GM stock either."
Instead of GM stock, take a look at the wearable tech industry. IDC forecasters expect it will grow 78.4% through the end of 2018. Money Morning Defense & Tech Specialist Michael A. Robinson has long been a fan of this sector, and earlier this month, he told readers how to cash in on wearable tech with just one power play...