The world's first Bitcoin IPO is on track to launch on the Australian Stock Exchange (ASX) in early December, paving the way for more Bitcoin stocks to go public over the next few years.
The company is Melbourne-based Bitcoin Group. Right now Bitcoin Group runs a cryptocurrency arbitrage fund, but plans to expand into Bitcoin mining if the IPO succeeds.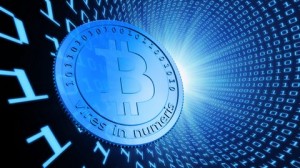 While the ASX offering would be the first Bitcoin IPO, it won't be the first Bitcoin stock.
The first Bitcoin stock was DigitalBTC (ASX: DCC), an Australian Bitcoin mining company that started trading in June. In the United States, there's e-commerce platform Bitcoin Shop Inc. (OTCMKTS: BTCS), which trades over the counter. Both are Bitcoin penny stocks.
Neither had an IPO, however. Both DigitalBTC and the Bitcoin Shop got onto exchanges via the "back door." That is, they used reverse takeovers of already-listed companies.
Bitcoin Group will be the first real Bitcoin IPO.
"It's a cleanskin listing," Bitcoin Group Chief Executive Officer Sam Lee told The Sydney Morning Herald. "We're not doing a reverse listing because we only want people who believe in us, instead of having a whole lot of baggage along for the ride."
If the listing succeeds it will mark a major milestone in the progress of Bitcoin as a viable part of the financial universe. It's one more step toward the day when the major players of finance jump aboard the Bitcoin bandwagon and take the digital currency into the mainstream.
"Listing on the main board of the ASX will help legitimize, not only ourselves, but the industry as well," Lee said.
And there's good reason for the world's first Bitcoin IPO to be in Australia…
Why the World's First Bitcoin IPO Is in Australia
Apart from Bitcoin Group being based in Australia, Lee said a major incentive for listing on the ASX rather than in the United States is that the regulatory process for Bitcoin is further along there.
In fact, the first Bitcoin IPO closely coincides with the Nov. 28 close of the Australian Senate's  inquiry for Bitcoin regulatory submissions.
The IPO process at the ASX is unlike a U.S. IPO in that shares are offered for several weeks before trading begins. Bitcoin Group will file its prospectus with the Australian Securities and Investments Commission today (Wednesday). The offer of shares begins Oct. 29.
The company plans to sell 100 million shares at AU$0.20 a share to raise AU$20 million (about $17.6 million).
At the conclusion of the offer period, provided Bitcoin Group remains in compliance with ASX listing rules, the exchange will approve the stock for trading. That's usually a six-week process. So the world's first Bitcoin IPO could be official by early December. The Bitcoin Group stock symbol has not yet been determined.
The offer then will encourage other Bitcoin companies to take the IPO leap. In particular, the race is now on for the first U.S. Bitcoin IPO. There are several promising candidates…