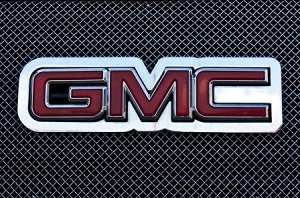 As of 10:30 a.m. EDT Thursday, General Motors (NYSE: GM) shares were up nearly 2% at $31.93 a share. For a company that's had a rough year, exactly why is GM stock going up today?
Here's your answer...
General Motors released third-quarter earnings before opening bell Thursday. Its report sent GM stock up more than 3% in pre-market trading, and the gain has continued this morning.
The company matched analyst estimates with earnings per share (EPS) of $0.97 a share - a $0.01 gain from the same period the year before. Revenue came in at $39.3 billion, beating analyst expectations of $38.7 billion.
But sales were still down from $38.98 billion in revenue from the same period a year ago.
That's in large part because GM has delivered bad news to its car and truck buyers all year...
The company has issued more than 30 million recalls - three times last year's sales of 9.7 million cars and trucks. By July, it had issued enough recalls to account for 3% of the world's total cars.
What's more, General Motors handled the faulty ignition issue in its Cobalt model in a horrible fashion. America's number one car-seller admitted in March that it knew of the ignition problem as early as 2001 - three years earlier than it'd previously said. The faulty ignition has been linked to 13 deaths and multiple injuries.
As a result, GM stock has plummeted more than 23% in 2014, compared to a roughly 5% gain for the S&P 500. In the previous earnings reported on July 24, GM saw an 80% drop in net income compared to a year earlier.
"This is going to be a legacy issue for years to come," Money Morning Capital Wave Strategist Shah Gilani said earlier this year.
In 2014 quarters prior to today, GM's profit margins were clobbered by expenses associated with recalls and victim compensation.
But that appears to be turning around, contributing to why GM stock is going up today...