Stocks to watch for Friday, Oct. 24, 2014: Third-quarter earnings season has been full of surprises - not all of them welcome.
Warren Buffett's Berkshire Hathaway Inc. (NYSE: BRK.A) has suffered an approximate $2.7 billion loss since Q3 earnings season kicked off, according to Bloomberg. That's because its "Big Four" equity investments disappointed Wall Street. American Express Co. (NYSE: AXP), Coca-Cola Co. (NYSE: KO), International Business Machines Corp. (NYSE: IBM), and Wells Fargo & Co. (NYSE: WFC) all saw shares slip after reports.
Friday's hot stocks to watch include another Berkshire holding, plus a key auto manufacturer, drug giant, and leading package-delivery company.
Seven Hot Stocks to Watch Friday
Hot Stocks to Watch No. 1: Procter & Gamble Co. (NYSE: PG) will report Q3 results before the open. Analysts expect the global consumer packaged goods giant to post earnings per share (EPS) of $1.08, up from $1.05 in the same quarter a year ago. Whisper numbers are for EPS of $1.11. Legendary investor Warren Buffett could use an earnings beat from this core holding. A number of multinationals that have already reported have gotten sideswiped by a surging U.S. dollar, which typically hampers demand for U.S. exports and reduces the value of overseas sales when they are translated back into U.S. dollars. Buffett holds 52,793.078 PG shares, according to the latest U.S. Securities and Exchange Commission filings. Shares are up 1.55% year to date.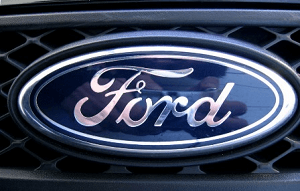 Hot Stocks to Watch No. 2: Ford Motor Co. (NYSE: F) posts Q3 results before Friday's opening bell. Expectations are for Ford to report EPS of $0.22, down from $0.45 in the same quarter a year ago. Revenue is pegged at $33.7 billion, down from $33.9 billion a year ago. Investors will want to hear more about the launch of Ford's redesigned 2015 F-150 light-duty pickup truck. The new truck boasts an all-aluminum body, which makes the vehicle lighter, more fuel-efficient, and smoother to handle. The new F-150s are expected to hit dealerships in December. The mean analyst recommendation on Ford is "Buy." Shares are off 7% year to date.