With the recent Alibaba Group Holding Ltd. (NYSE: BABA) IPO, e-commerce stocks draw a lot of investor attention these days.
Some say Alibaba is the best stock to buy, pointing to its dominant position in a massive Chinese consumer market.
Others think Amazon.com Inc. (Nasdaq: AMZN) is the best e-commerce stock to buy, citing its dominant position in the U.S. market as well as a thriving cloud business.
One thing everyone agrees on is that the e-commerce market is on the verge of explosive growth.
Right now, e-commerce is only about 6.5% of all U.S. retail sales. But growth has been steady.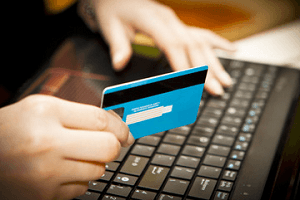 Forrester Research expects U.S. online sales to grow 57.4% over five years, from $263 billion in 2013 to $414 billion in 2018.
Consumers are also getting increasingly comfortable shopping on their smartphones and tablets. Mobile e-commerce shot up 48% in the second quarter, three times the rate of desktop-based e-commerce.
To be sure, the big names of e-commerce, Amazon and Alibaba, will benefit from this growth.
But both are obvious choices. By now, most investors looking for e-commerce stocks to buy already own BABA, AMZN, or both.
And where AMZN is concerned, many investors remain queasy about buying a stock that consistently posts earnings losses and has a stratospheric price-to-earnings ratio of over 800. The Standard & Poor's 500 average P/E is just under 19.
Investors may know of a few other e-commerce stocks to buy, such as eBay, Inc. (Nasdaq: EBAY).
But one of the best alternatives to the big names of Alibaba and Amazon is completely under the radar.
It's a household name that almost no one associates with e-commerce. The company launched in 1982 in Florida, and is worth $3.46 billion.
Here's why it's the best overlooked e-commerce stock to buy…