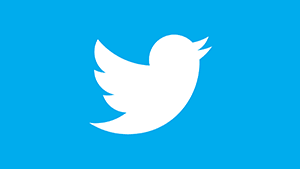 Twitter Inc. (NYSE: TWTR) is on tap to post Q3 results after Monday's closing bell – which means Twitter stock will be on the move after-hours.
The global platform for public self-expression and real-time conversation is expected to post earnings per share (EPS) of $0.01, according to FactSet. Whisper numbers are for EPS of $0.03.
Wall Street's forecast for revenue is $351 million. That's handily above guidance provided by Twitter itself. The San Francisco, Calif.-headquartered company said last quarter it expects revenue for Q3 to come in between $330 and $340 million.
Here's what's behind these bullish expectations – and what an earnings beat could do for Twitter stock…
Wall Street Looks to Strong Growth in Twitter's Revenue and User Base
Analysts' robust projections come on the heels of strong Q2 results, in which Twitter posted revenue of $312 million, comfortably above forecasts of $282 million.
Revenue and increased monetization of ads are indeed key.
Twitter earns close to 90% of its revenue from advertising. The micro-messaging social media site offers a number of revenue-generating services, such as promoted accounts, promoted tweets, and promoted trends.
Twitter also allows advertisers to target their ads based on its vast informational database. Twitter's massive store of user information, including interests, locations, keywords, and geographic location, assists marketers in zeroing in on key users.
Also key is growth in user numbers.
MKM Partners believes Twitter added 18 million monthly average users (MAUs) during the quarter. But the firm noted that anything between 14 million and 17 million new MAUs would be in line with consensus expectations.
In addition to revenue and MAUs, investors seek an update on what Twitter's been up to and any future plans for growth.
Twitter's Busy Third Quarter
In late July, Twitter acquired Mitro, a small New York City-based password security startup. Financial terms were not disclosed. Founded by former Google engineers, Mitro has created a way that multiple people can share control of passwords to a single account.
The Mitro password manager for individuals and groups records user names and passwords as users log in to new sites, synchronizes them across devices, and lets users share them with others. It has extensions for Chrome, Firefox, and Safari; mobile apps for iOS and Android; and a server to do the synchronization.
Mitro also helps Twitter by strengthening its geolocation technology, which could help smaller advertisers better target local consumers.
But that's not all Twitter's been up to…