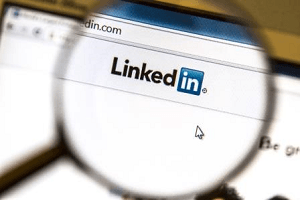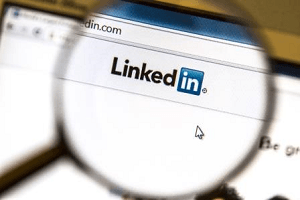 LinkedIn stock (NYSE: LNKD) is ping-ponging. Shares fell more than 5% after hours and then shot up 2.7% as investors decide how to interpret the professional networking site's third-quarter earnings, reported after closing bell today (Thursday).
We've got guidance for investors here...
Money Morning tech specialist Michael A. Robinson - a Silicon Valley expert with more than 30 years of market analyst experience - said there were three key numbers to focus on in today's LNKD earnings: user growth, operating margins, and mobile growth.
"I'd like to see what's going on with cash flow - what LinkedIn's margins look like," he said ahead of the report. "Also, mobile is huge and it's going to continue to be important moving forward. I want to see the company's future direction on mobile."
With those in mind, here are the important details from LinkedIn's earnings report:
Third-quarter revenue was $568 million, a 45% increase compared to $393 million in 2013's Q3. That's more than the 42% increase analysts predicted. It also makes Q3 the third consecutive quarter LNKD has posted revenue growth (46% in Q1; 36% in Q2). Earnings per share (EPS) were also a win at $0.52 a share ($0.04 over expectations).
"LinkedIn made significant progress against several long-term strategic investments we began this year," LinkedIn Chief Executive Officer Jeff Weiner said. "During the third quarter, we took meaningful steps in increasing the scale and relevance of job listings, growing the professional publishing platform, and expanding our member network in new geographies and demographics."
Revenue from paid subscriptions came in at $114 million. That's a 43% rise over Q3 2013. LinkedIn again said it has "more than 300 million members."
LinkedIn did not report mobile traffic or growth numbers, but will likely discuss it in the conference call later this evening.
LNKD Stock: Money Morning's Takeaway
The real key to evaluating where the LNKD stock price will head is not in the Q3 numbers...
Robinson stressed he's more interested in forward guidance.
"Right now, we're in suspended animation with this market," he said. "When you miss expectations even by a penny, your stock suffers. So I'm mostly concerned with guidance for the quarter ahead."
And today, LinkedIn's Q4 guidance was not as strong as we wanted to see...