Stocks to watch, Thursday Oct. 30: This week, 158 companies in the S&P 500 will report Q3 earnings, according to FactSet.
At the start of the week, 213 companies in the broad-based index had reported Q3 results and put the benchmark on pace for 5.6% earnings growth. That was up from projected growth of 4.5% before earnings season kicked off.
Today we hear from a coffee titan, a credit card giant, a tobacco king, a precious metal miner, and more.
9 Hot Stocks to Watch Thursday
Hot Stocks to Watch No. 1: Altria Group Inc. (NYSE: MO) reports Q3 numbers before today's open. Analysts are looking for the tobacco titan to post earnings per share (EPS) of $0.68, up from $0.65 in the same quarter a year ago. A favorite among yield-hungry investors, thanks to its 4.37% yield, MO also has a number of analysts who are fans. Earlier this month, Cowen & Co. raised their rating on MO to "Outperform," and hiked its price target to $53 from $47. In September, Bank of America upgraded shares to "Buy" from "Neutral," with a $50 price target. Money Morning Chief Investment Strategic Keith Fitz-Gerald says MO is the best high-yield stock to buy now. At $47.76, shares are up 24.11% year to date.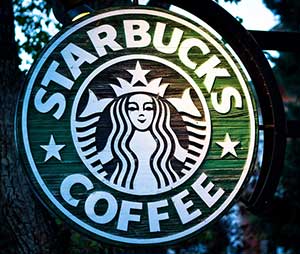 Hot Stocks to Watch No. 2: Starbucks Corp. (Nasdaq: SBUX) posts fiscal Q4 numbers after Thursday's close. Wall Street is looking for the coffee king to report EPS of $0.74, up from $0.63 in the same quarter a year ago. Whisper numbers are for EPS of $0.75. Revenue is seen growing 11.6% year over year (YOY) to $4.23 billion. Comparable sales, however, may disappoint by rising just 5.3%, down from 7% YOY. Heading into the quarter, analysts are bullish on Starbucks with 16 "Buy," three "Hold," and just one "Sell" rating. Shares are down 1.39% year to date.