Amazon.com Inc. (Nasdaq: AMZN) stock has had a dismal 2014, down 24.1%. That compares to a 4.7% gain in the Dow and 10.8% for the Nasdaq.
Now, AMZN isn't just hurting its own shareholders, it's also weighing heavily on some tech ETFs.
One of the tech ETFs that invests most heavily in Amazon.com is the First Trust Dow Jones Internet Index Fund (NYSE Arca: FDN). Nearly 8% of FDN's assets are invested in AMZN stock. In October, FDN is up just 0.1%. The Nasdaq is up almost 3% in the same time.
Another tech ETF feeling the pain is the PowerShares Nasdaq Internet Portfolio (Nasdaq: PNQI). Amazon comprises 7.3% of PNQI's holdings. PNQI is down 0.6% in October.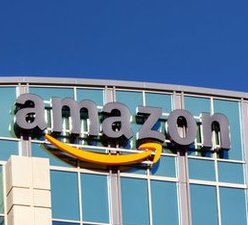 When you look at the other major holdings of these Internet ETFs, they've all rebounded along with the market. Since the market's recent upswing that started on Oct. 16, Facebook Inc. (Nasdaq: FB) is up 2.2%, while Google Inc. (Nasdaq: GOOG, GOOGL) has climbed 4.7%. AMZN is the standout laggard.
Those tech ETFs may soon turn away from Amazon stock. But don't wait around - you can dump them for some better choices now. As AMZN continues to lag, one of its biggest competitors is outperforming the markets - Alibaba Group Holding Ltd. (NYSE: BABA).
At today's opening price of $100.10, BABA stock has climbed 47.2% from the offer price of $68 it set Sept. 18. BABA is up 15.5% since Oct. 16.
And for ETF investors, this is creating an excellent profit opportunity. As BABA stock continues to outperform AMZN stock, investors can get a piece of those gains with these two tech ETFs to buy...
Best Tech ETFs to Buy Now
Best Tech ETF No. 1: The KraneShares CSI China Internet Fund (Nasdaq: KWEB) added BABA stock on Oct. 3, two weeks after the Alibaba IPO. Since then, KWEB shares have climbed 8.4%.
KWEB immediately made Alibaba its biggest holding, and it invests 10.5% of its assets in the Chinese e-commerce company.
But Alibaba isn't the only reason KWEB is a great tech ETF to buy.
KraneShares has 30 Chinese Internet companies in its portfolio. These companies deal with everything from social media, gaming, e-commerce, real estate, and Internet portals.
KWEB has 9% of its holdings in Tencent Holdings (OTCMKTS ADR: TCEHY). Tencent offers online payments, social networks, gaming, advertising, music, and video to its customers. It's the fifth-largest Internet company in the world and the largest Chinese Internet company.
Other KWEB holdings include China's largest search engine Baidu Inc. (Nasdaq ADR: BIDU), one of China's oldest e-commerce companies NetEase Inc. (Nasdaq ADR:
NTES), and a leading Chinese software company Qihoo 360 Technology Co. Ltd. (NYSE: QIHU).
Best Tech ETF No. 2: The Renaissance IPO ETF (NYSE Arca: IPO) has 10.7% of its assets invested in Alibaba, making it the ETF's largest holding.
IPO isn't just a tech ETF, but it does offer a great play on the technology sector. More than 23% of its assets are invested in tech.
The IPO ETF is a play on the entire U.S. IPO market. It holds only the largest and most liquid newly listed U.S. IPOs. Stocks are only added to the portfolio after they have traded for at least five days and are removed after two years. It currently has a position in 74 stocks.
[epom key="ddec3ef33420ef7c9964a4695c349764" redirect="" sourceid="" imported="false"]
Zoetis Inc. (NYSE: ZTS), Twitter Inc. (NYSE: TWTR), and Workday Inc. (NYSE: WDAY) are the ETF's other largest holdings.
IPO shares are up 7.7% in the last two weeks, and the firm has $29.5 million in assets.
Editor's Note: Money Morning's Tech Specialist Michael Robinson was floored when he read this statement from the Wall Street Journal. In fact, it may have been the worst piece of investing advice he'd ever seen...