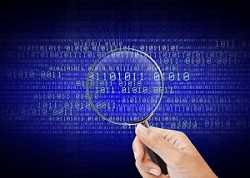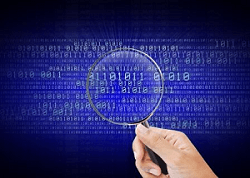 Last week at Money Morning our experts highlighted eight of the best defense and tech stocks to buy before 2015. These winners will start Money Morning Members off with strong investments in the New Year.
Two ETFs to buy have holdings in the booming U.S. semiconductor, information technology, software, and robotics sectors. Another two recommendations are heavily invested in Alibaba - one of the most sensational (and successful) stocks of 2014. And three ETFs to buy target defense companies that are equipped to shine through federal budget cuts in the sector.
You can find all of last week's tips and picks here in our latest list of the top defense and tech stocks to buy now.
Money Morning's List of the Best Defense & Tech Stocks to Buy Right Now
On Oct. 19, a money manager told The Wall Street Journal investors should make sure they have exposure to emerging markets. The advice sent Money Morning Tech Specialist Michael A. Robinson reeling, for two reasons. First, popular emerging market ETFs like iShares MSCI Emerging Markets (NYSE Arca: EEM) and Vanguard FTSE Emerging Markets ETF(NYSE Arca: VWO) have yielded 1.5% and 1% losses over the past two years. That compares to a 36.5% gain for the S&P 500 in the same period. Second, Robinson says American tech firms - not emerging markets - are what investors should have exposure to right now. Tech has consistently been driving the market higher. That's why Robinson recommended this tech ETF to Money Morning readers. It's a broad play in the sector that covers IT services (23.88%), semiconductors (22.5%), and software (17.09%). And over the past two years, it has gained roughly 56% to beat the S&P 500 by more than 50%...
Even if the U.S. government cuts defense spending, it'll never eliminate it. That's because "right now there are 300 million people on the face of the earth who want to wipe out Western civilization," as Money Morning Chief Investment Strategist Keith Fitz-Gerald puts it. It's why he sees the defense sector as a "must-have" for investors. The innovations there will always be needed, so the money will never stop flowing. The key for investors is to select companies equipped to get through budget cuts and outlast competition. Fitz-Gerald reviewed three defense stocks he believes will do just that. One just made an intriguing move toward aeronautics and space; one recently reported third-quarter earnings that are a good sign of things to come; and one Fitz-Gerald predicts will grow 15% by 2016. While all are good, one is the sector standout...
One social media stock rules them all, according to Money Morning Tech Specialist Michael A. Robinson. Earnings last week proved that this giant is still growing. Not only that, it has figured out mobile - crucial for web-based business right now - and has an ad platform in testing with the potential to "revolutionize web advertising" ...
[epom key="ddec3ef33420ef7c9964a4695c349764" redirect="" sourceid="" imported="false"]