A momentous midterm election yesterday put the Republican Party in control of the Senate for the first time in eight years. Seven key seat gains means U.S President Barack Obama has now lost nearly 70 seats in the House since taking office - more than any president since Harry Truman.
It also saw the first African-American senator elected in South Carolina (Republican Tim Scott), the first female senator elected in West Virginia (Republican Shelley Moore Capito), and the first woman elected to Congress from Iowa (Republican Joni Ernst).
But winning didn't come cheap.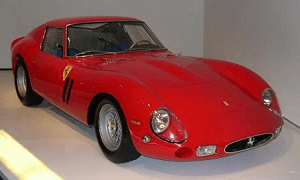 The 2014 midterm race was the most expensive to date, according to Center for Responsive Politics (CRP) data and Yahoo! News. The top 10 most expensive Senate races alone cost nearly $700 million - that's the equivalent of roughly 1,350 1962 Ferarri 250 GTOs (Popular Mechanics' "hottest car of all time").
Some very recognizable names are behind the biggest chunk of contributions.
Here's a look at five key midterm election winners and the companies that fueled their victories...  (data from CRP, through Oct. 15)
No. 1: Sen. Mitch McConnell (R-Ky.)
Incumbent Sen. McConnell staved off Democratic challenger Alison Grimes. He's expected to become the next Senate majority leader, filling the shoes of Sen. Harry Reid (D-Nev.).
Here are the top five company contributors to his 2014 re-election campaign:
No. 2: Sen. Thom Tillis (R-N.C.)
Tillis challenged Democratic incumbent Sen. Kay Hagan in the most expensive Senate race in U.S. history. Out-of-state contributors poured in approximately $100 million. CRP figures that the price tag on this battle came in at $111.2 million, and Hagan outspent Tillis 3-to-1. Still, Tillis took the day with 49% of the votes to Hagan's 47%.
Here are his top five corporate contributors:
Elliott Management Corp. - Private hedge fund firm
Kleinberg Kaplan et al - New York City-based law firm
ACN Inc. - Private North Carolina-based telecommunications firm
Murray Energy Corp. - Largest underground coal mining company in the U.S.
EUE/Screen Gems - Film and television studio with some operations in Wilmington, N.C.