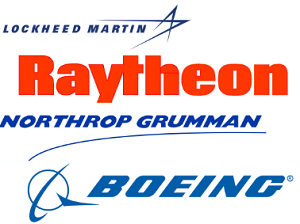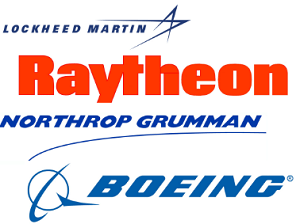 Defense stocks are in focus now that GOP midterm election wins could impact looming military budget cuts.
As it stands, the Pentagon is readying for nearly $1 trillion in cuts as a part of two federal budget measures - the Budget Control Act, and sequestration.
A newly Republican-led Senate could heed the words of incoming Majority Leader Mitch McConnell, R-Ky., who has called on the GOP to keep the military adequately funded. Or there could be a shift in priorities with victories by the likes of more conservative Republicans, like Virginia Rep.-elect David Brat - who unseated House Majority Leader Eric Cantor in Republican primaries and has struck a more stringent tone with budget cuts.
A change to the spending cuts would obviously benefit the top defense stocks.
But here's what many don't understand: The best defense stocks are in good shape right now regardless of how any budget battle shakes out...
How the Best Defense Stocks Remain Good Buys
First, the need for defense companies has not disappeared. Struggles with extremism persist.
"Right now there are 300 million people on the face of the earth who want to wipe out Western civilization," Money Morning Chief Investment Strategist Keith Fitz-Gerald said.
Just look at the fight with Islamic State of Iraq and Syria (ISIS).
U.S. President Barack Obama has gone so far as to say he wants to "destroy" ISIS - but the current military strategy shows otherwise.
Anthony Cordesman is Arleigh A. Burke Chair in Strategy at the Center for Strategic and International Studies. He wrote in a report Oct. 29, "The air effort to date is so small by the standard of recent conflicts that it amounts to little more than military tokenism."
This will likely need to change, with our biggest defense companies on the front lines of the fight.
And Iraq and Syria are not the only battlefields - Northern and Sub-Saharan Africa, the Middle East or Western Asia all pose foreign threats.
That's why Fitz-Gerald calls defense stocks "need-to-have" investments, as opposed to
"nice-to-have" companies that offer social media and flavored coffee.
"I've talked for years about the importance of buying companies that offer goods and services people "need" as opposed to those that are merely convenient or 'nice to have,'" Fitz-Gerald said. "That's because the nice-to-haves will get creamed when the markets pitch a fit."
But there's an even bigger reason why defense stocks are good buys right now...
Top Defense Companies Tap New Billion-Dollar Industries
Defense companies are not the same as they were just a decade ago. They are no longer confined to the U.S. military spending bubble.
They've prepared for a shift in military spending by tapping into multibillion-dollar "peace time" industries like space exploration and cybersecurity.
Lockheed Martin Corp. (NYSE: LMT) is the perfect example of a defense leader that has broadened its scope.
"LMT and the other leaders in the group have beaten the market over the past two years because they prepared for the defense downturn," Money Morning Defense and Tech Specialist Michael Robinson
said. "These guys have learned from our history - at the end of every shooting war, defense budgets come under sharp attack in a politically tough environment."
LMT has affixed its focus to space. Its signature project is a nearly $1 billion contract to work on the so-called Space Fence. The Space Fence will be a radar system capable of detecting at least 200,000 objects floating in space - some the size of a baseball! It will reach operational capability in 2017.
The Space Fence isn't all LMT has planned.
"Lockheed Martin's reach also includes space exploration, satellite systems, and climate monitoring," Robinson said. "Not only that, but it's a whiz at biometric and cybersecurity as well as the booming field of cloud computing."
Northrop Grumman Corp. (NYSE: NOC) has also branched out beyond traditional defense products.
"Northrop Grumman has a wide spectrum of operations with particular expertise in cybersecurity and advanced materials and sensors, as well as laser weapon systems," Robinson said. According to a report by International Data Corporation, firms worldwide spent $28 billion on IT security in 2011. This figure is projected to reach $41 billion by 2016.
"On the civilian side, it's working with Yamaha to develop an autonomous helicopter with onboard intelligence gathering equipment for search and rescue and forest fire observations," Robinson added.
And don't forget Boeing Co. (NYSE: BA).
"Boeing's a military supplier, but it is also is a huge force to reckon with in commercial jetliners, which are experiencing a boom right now," Robinson said. "BA has a backlog of $430 billion. Cash flow declined in the most recent quarter but it had strong earnings and raised guidance."
The best defense stock to buy now, though, is in a unique position.
It is balancing dwindling Pentagon resources with pressing defense needs.
And it's pocketed big gains for Fitz-Gerald since he recommended last year - over 100%!