It's Singles' Day in China and customers are celebrating early – which is huge for Alibaba stock.
In fact, more than $1 billion was spent over Alibaba Group Holding Ltd.'s (NYSE: BABA) network of sites during the first 17 minutes of the day.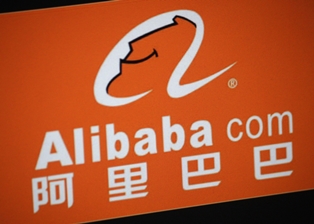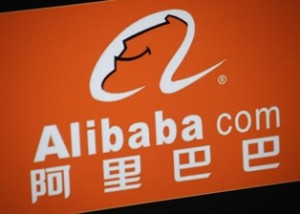 Singles' Day has grown into a huge holiday in China. Each year on Nov. 11 (think 11/11) single men and women celebrate their single lives by showering themselves and each other with gifts. The holiday is particularly popular with young people, who throw parties and spend tons of cash.
To Americans the holiday means nothing. But to those investing in BABA stock, it's the biggest day of the year.
On Singles' Day 2013, more than $5.7 billion exchanged hands over Alibaba's two biggest sites, Taobao and Tmall. This year, analysts expect spending to fall between $8 billion to $10 billion.
The closest U.S. equivalent, Cyber Monday, did just $1.7 billion in total transaction volume in 2013.
The company is easily on pace to reach that goal. After one hour, Alibaba had already reported $2 billion in transaction volume today.
The amount of money spent on Singles' Day has grown exponentially. In 2009, just $7 million was spent on Alibaba's sites.
"As incomes rise and the observance of this day gains traction, China's retailers have increasingly targeted young spenders, correctly viewing them (and this event) as a major revenue opportunity," Money Morning's Executive Editor Bill Patalon said.
"Online retailers host 'sales' – like we do on Presidents Day or Labor Day – and are digging into the usual bag of tricks retailers resort to when trying to encourage spending," he continued.
Because of the 13-hour time difference between Beijing and New York, Singles' Day began during Monday's trading session. BABA stock was already up on the news, closing Monday with a 1.6% gain at $119.15. It set a new all-time high of $119.45 during afternoon trading.
Alibaba stock was offered for $68 per share through its IPO on Sept. 18. That's a gain of 73% through Monday. Since reporting quarterly earnings on Tuesday, Nov. 4, the BABA stock price has climbed 19% in just five trading sessions.
Patalon has been recommending Alibaba since early in 2014 – months before the company went public -and investors have already seen big returns. Here's his strategy for investing in BABA stock now…
The Best Way to Play Alibaba Stock After Singles' Day