Virgin America Inc. (Nasdaq: VA) stock soared as high as $31.19 today (Friday). That's a 35.6% increase from its offer price of $23 per share.
Through its IPO, Virgin America sold 13.3 million shares and raised nearly $306 million. Company officials had previously set a range of $21 to $24 for VA shares.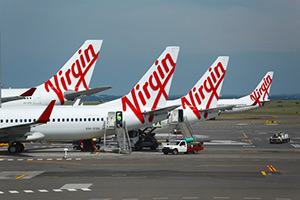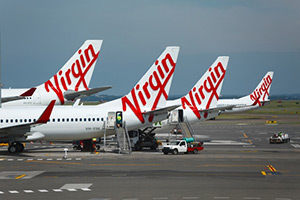 At $30 per share, the company is valued at roughly $1.3 billion.
Virgin America was founded in 2004 by billionaire Sir Richard Branson. Since then, it has branded itself as a hip alternative to major America airlines.
Planes feature purple mood lighting, a television in every headrest, and "sleek" black leather seats. Each plane also has a distinct name like "California Dreaming," "Superfly," and "#nerdbird," just to name a few.
The company may benefit from Branson's branding, but his company Virgin Group actually owns just 22% of the airlines' voting stock. U.S. regulations restrict foreign ownership of U.S. airlines to a maximum 25% stake. Branson's minority holding in the company allows the airline to fly between U.S. cities.
While the company has tried to separate itself from other major airlines, much of the stock's early success is attributed to the airline industry's performance. Across the board, U.S. airline stocks have outperformed the markets in 2014.
Southwest Airlines Co. (NYSE: LUV) has been the biggest winner, up 107% in 2014. American Airlines Group Inc. (Nasdaq: AAL) has climbed 74%, Delta Air Lines Inc. (NYSE: DAL) is up 59%, and JetBlue Airways Corp. (Nasdaq: JBLU) is up 47%.
By comparison, the Dow Jones Industrial Average, Nasdaq, and S&P are all up just 6.4%, 12.1%, and 10.2% in 2014.
Before jumping in on VA stock following today's impressive debut, here are some important figures for investors to watch…
Virgin America (NYSE: VA) Stock: What to Watch After the IPO