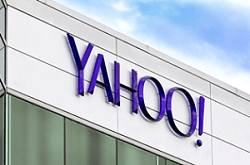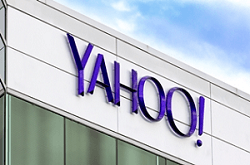 Yahoo! Inc. (Nasdaq: YHOO) stock moved above $50 Tuesday for the first time in almost 15 years.
That means the stock is up more than 200% in the two years since Chief Executive Officer Marissa Mayer has been in charge.
The 15-year high came the same day Mayer announced yet another acquisition - the 46th of her tenure.
Yahoo's $640 million purchase of video advertising platform Brightroll is the latest move in what has been a more than $2 billion buying spree for Mayer since she took over the reins at YHOO. In just her first year, Mayer purchased 20 tech startups, headlined by the $1.1 billion Tumblr purchase in 2013.
She hasn't slowed.
Mayer's strategy has been to build on four strategic pillars - search, communications, digital magazines, and video - as well as bolster growth businesses that include mobile, social, native, and video. Brightroll was enlisted to help strengthen video advertising, which Mayer said will "reinvent and replace the branded banner advertisement."
But don't be fooled.
Mayer's aggressive M&A is not the catalyst behind YHOO stock's rise... There's another reason this stock is still going up.
Mayer's Buys Not Helping YHOO
Before we get to what's propelling YHOO higher, let's look at the problem with Mayer's purchases.
Mayer is playing a high-risk, low-reward game with her acquisition strategy.
You see, Yahoo has seen its core business shed revenue in five consecutive quarters and 9 out of the last 11. As Money Morning Executive Editor Bill Patalon has said, small purchases aren't going to be YHOO's saving grace.
"You can't buy second-tier assets and bolt them all together and get a first-tier company," Patalon said.
Investors have gotten vocal about Yahoo ending its M&A activity. Activist investor Starboard Value LP has led the charge.
Shortly after the Alibaba IPO in September, Starboard took up an undisclosed stake in YHOO stock. Then it penned a letter to Mayer with suggestions for how she should move forward.
Among them was to halt the "aggressive acquisition strategy which has resulted in $1.3 billion of capital spent since Q2 2012 while consolidated revenues have remained stagnant and EBITDA has materially decreased."
Since the letter, Mayer has made three more acquisitions, totaling about $670 million (almost all of that is from Brightroll).
Mayer fiercely defended her acquisition strategy in her earnings call on Oct. 21: "We have a clear M&A strategy and a principled process for reviewing M&A opportunities. We will continue to seek opportunities here and we'll be smart about it."
But it won't work. If YHOO does want to pursue this strategy, it's going to have to go after the big-ticket tech acquisitions like Pinterest or Snapchat. And should YHOO make a bid for either, the much more successful tech giants like Google Inc. (Nasdaq: GOOG, GOOGL) and Facebook Inc. (Nasdaq: FB) will likely enter a bidding war that Yahoo can't win, or lead to a purchase that drains its coffers.
All of this means that YHOO stock holders need to watch what else Mayer does with M&A. But it's not time to dump the stock. There's one big, profitable reason to hold on to YHOO shares right now...