There are 10 upcoming IPOs this week, including the largest initial public offering ever by a real-estate investment trust (REIT).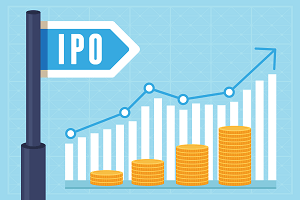 This week's IPOs should raise roughly $4.16 billion, bringing the 2014 total to $82.6 billion. That's by far the largest for the IPO market in the last decade. In fact, IPOs have averaged a full-year total of just $38.6 billion over the past 10 years. This year's group of IPOs has already more than doubled that average – with over a month left to go.
Here's a look at each of this week's 10 new IPOs…
This Week's 10 Upcoming IPOs
Paramount Group Inc. (NYSE: PGRE) is the biggest IPO this week, and the largest REIT IPO ever. Paramount Group owns office buildings in New York, San Francisco, and Washington D.C. Through its IPO, PGRE plans to raise $2.29 billion by offering 131 million shares at a $16 to $19 range. At the high end of that range, PGRE would raise nearly $2.5 billion. That would make PGRE the fourth largest IPO of 2014. Before Paramount, the largest REIT IPO in history belonged to the $1.4 billion deal by Douglas Emmett Inc. (NYSE: DEI) in 2006.
Following this week's deal, PGRE should have a market cap near $4.3 billion. Half of the company's properties are in New York City, and the firm had revenue of $417 million in the last 12 months. PGRE stock will debut on the New York Stock Exchange Wednesday, Nov. 19.
One of the biggest benefits of investing in REITs is the high dividend yield they offer. Here's a look at another REIT that Money Morning's Executive Editor Bill Patalon recently recommended to readers. It's already brought 76% gains since he recommended it, and has plenty of room to run…
STORE Capital Corp. (NYSE: STOR) is another REIT taking stock public this week. STOR has 850 lease properties spread over 46 states. Its properties are diverse, and include movie theatres, department stores, truck stops, super markets, and fitness facilities, to name a few. The company plans to raise $495 million this week by offering 27.5 million shares at a $17 to $19 range. In the first nine months of 2014, STOR had revenue of $135 million. That was a 79% jump from the previous year. Following the deal, STOR will be valued at roughly $2 billion. STOR stock will debut Tuesday, Nov. 18.
Adama Agricultural Solutions Ltd. (NYSE: ADAM) produces herbicides, insecticides, and fungicides for farmers around the world. ADAM plans to raise $400 million by selling 23.5 million shares at a $16 to $18 range. Following the deal, ADAM is expected to have a market value of $2.7 billion. In the last year, Adama had revenue of $3.2 billion. ADAM stock will hit the market Friday, Nov. 21.
Money Morning Members: Continue reading for the rest of this week's upcoming IPOs. For those new to Money Morning, sign up to keep reading – it's completely free…