The U.S. Federal Reserve released the minutes of last month's Federal Open Market Committee (FOMC) meeting today. But don't get distracted by the typical Fedspeak in today's minutes - there are much more important investment considerations to make based on central bank activity.
Today's meeting minutes reiterate how the Fed ended QE3 last month, the massive bond-buying program that grew the Fed balance sheet by $1.7 trillion in assorted bonds. And the Fed continues to echo the same tired refrain that interest rates will remain low for a "considerable" period.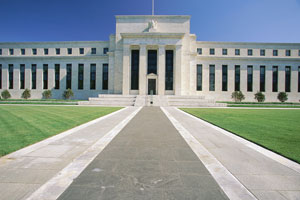 But the Fed is being purposely vague.
Fed Chairwoman Janet Yellen knows the potential her words - and her cohorts' words - have to move markets:
Investing on the words of the Fed is a fool's errand. The Fed has no interest in quelling market uncertainty surrounding interest rate hikes.
The Fed is greedy.
It wants to act as though it's pursuing sensible monetary policy, independent of the markets, while also doing everything in its power to make sure markets stay red hot.
That's why as a long-term investor looking for long-term value, it's best to not hang on the words of the Fed like the broader markets seem to do.
Instead, you can invest without the noise if you focus on two types of investments that can survive - and even gain from - whatever the Fed deals to the markets.
Investments That Don't Play the Fed's Game