Facebook Inc. (Nasdaq: FB) has long been known as a social media site. Now it wants to be known as a workplace site, too.
The world's largest social media company plans to launch "Facebook at Work" in early January, according to reports. A select few companies are testing the platform, and details are still being finalized.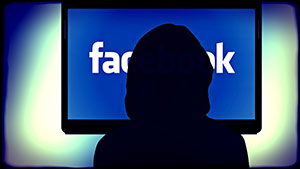 Facebook at Work can be used to chat with colleagues, connect with professional contacts, and work together on documents. Employees of the Menlo Park, Calif.-based company have long used the site in their daily work, according to the Financial Times, which first reported the story.
The new workplace version of Facebook will only be available to employees at companies that sign up for the service. It will debut with no fee and without ads, as Facebook aims to grow the service.
The site will look very similar to Facebook, with newsfeeds and groups. But the new site allows users to separate their personal and professional lives – a key distinction.
While a workplace version of Facebook faces hurdles, including compliance issues and business governance, a number of companies should be concerned.
Facebook at Work could threaten LinkedIn Corp. (NYSE: LNKD), Cisco Systems Inc.'s (Nasdaq: CSCO) Jabber, International Business Machines Corp.'s (NYSE: IBM) Connections, Microsoft Corp.'s (Nasdaq: MSFT) Yammer, and Google Inc.'s (Nasdaq: GOOG, GOOGL) on-the-job collaboration tools.
But Facebook at Work's prime target is LinkedIn…
Facebook at Work Takes on Top Professional Social Network
LinkedIn is the leading social network for work-related goals. The company says it signs up two members per second.
During Q3 2014, LinkedIn had 332 million members in 200 countries, up from 296 million members in Q1 2014. It aims to have 3 billion members.
That's impressive growth and a lofty goal. But Facebook's current 1.35-billion-and-growing global member tally dwarfs LinkedIn's numbers.
If Facebook can get a significant number of companies to adopt the Facebook at Work software, it could open up new opportunities. Workers who use the platform could make their professional profiles "public," which would turn Facebook into a professional social network.
And that would give LinkedIn something to worry about.
Still, before Facebook can dominate the workplace, it must overcome these obstacles…