A narrow defeat of the Keystone XL pipeline in the Senate yesterday (Tuesday) is a setback for the project, but a minor one.
The tally was 59-41, just one vote shy of the 60 needed to pass. The vote followed an hours-long debate on the Keystone pipeline pros and cons.
For years the Democrat-controlled Senate has refused to hold a Keystone pipeline vote – yesterday's bill was the ninth that Republican-controlled House sent to the Senate.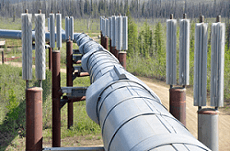 The change of heart appeared to be a bid to bail out Sen. Mary Landrieu, D-La, in a Dec. 6 runoff race in which she is running well behind her GOP challenger, Rep. Bill Cassidy, R-La.
But her inability to win the day will only hurt her re-election chances now.
In the end though, yesterday's Senate vote was just a sideshow in the larger Keystone pipeline story.
Minutes after the Keystone pipeline vote, incoming Senate Majority Leader Mitch McConnell, R-Ky., vowed to try again early next year. The $8 billion TransCanada Corp. (NYSE: TRP) project would bring tar sands oil from Canada to U.S. refineries on the Gulf Coast.
Sen. John Hoeven, R-N.D., who cosponsored yesterday's bill with Landrieu, told Reuters he thinks he can get at least 63 Keystone pipeline votes next year. Hoeven also suggested the number could rise to the 67 required to override a presidential veto.
"Getting to that magic number is a possibility," Hoeven said. In any case, the Republicans at minimum have the numbers to pass the bill in 2015.
Don't Assume a Veto of the Keystone XL Pipeline
But the $8 billion question is whether President Barack Obama will veto the bill.
While environmental opponents are sure of a veto, the president has been coy about where he stands.
He has never said he's flat-out against the Keystone pipeline. Instead, President Obama usually says he wants to "let the process play out." The "process" refers to studies of the environmental impact of the project as well as a legal dispute over the pipeline's route through Nebraska.
The president has put off a decision for years. The Democratic Senate has helped by blocking votes on the project. Democratic sources told the Chicago Sun-Times that the Obama administration was "scared to death" yesterday's bill would pass.
The White House may have even leaned on any Democrats that could have become the 60th vote.
But next year the Republicans finally will be in a position to force President Obama to make a call…