Stocks to watch for Wednesday, Nov. 19, 2014: Earnings season winds down this week, with a number of key retail players on tap to post numbers today.
Retail sales for October rose 0.3% month over month, according to last week's U.S. Department of Commerce report, after falling the same amount in September. Retailers already reporting Q3 results have had a mixed showing.
Still, as we enter the make-or-break holiday season, retailers predict robust sales thanks to falling gasoline prices.
We'll see if that factors in to their guidance when a handful of retailers report earnings today. Wednesday's hot stocks to watch list includes six retailers and a cloud computing leader.
Seven Hot Stocks to Watch Today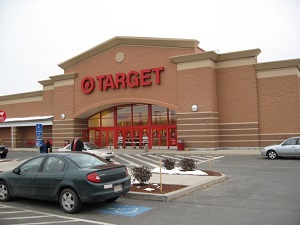 Hot Stocks to Watch No. 1: Target Corp. (NYSE: TGT) will report Q3 numbers Wednesday morning. Forecasts have the limping retailer posting EPS of $0.48, down from $0.56 in the same quarter a year ago. Whisper numbers are for EPS of $0.49. The second-largest discount retailer reported muted results last quarter, with sales up a slight 1.5% year over year (YOY) to $17.4 billion. That was, however, a record figure. Nonetheless, Target cut its outlook twice this year and has forecast sales at stores open more than 13 months to be flat or up only 1% in Q3. The company also just announced it will close 11 stores in February as it works to shore up its balance sheet. Target is working to improve its online presence and is ramping up efforts to grab traffic online and in stores this holiday season with blockbuster sales and free shipping. Shares are up 6.21% year to date.
Hot Stocks to Watch No. 2: Lowe's Companies Inc. (NYSE: LOW) reports Q3 results before Wednesday's open. Wall Street expects the leading home improvement retailer to post EPS of $0.58, up from $0.47 in the same quarter a year ago. Whisper numbers are for $0.61. Credit Suisse analyst Gary Balter is upbeat heading into the quarter but said Lowe's must provide a "roadmap" on how it plans to achieve higher margins amid a still-recovering housing market and continued low interest rates. Balter also noted that Sears Holdings Corp.'s (Nasdaq: SHLD) pain is Lowe's' gain. LOW shares are up 18.85% year to date.