During the month-long market sell-off from mid-September through mid-October, some investors panicked as the Dow Jones Industrial Average dropped 6.7%.
The markets recovered quickly. In fact, the Dow reached another new high this week at 17,735. But not every stock has rebounded completely.
And that's presenting investors with some of the best cheap stocks to buy before 2015.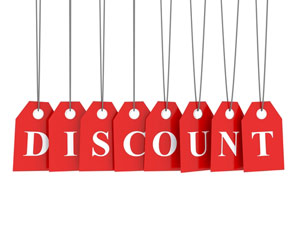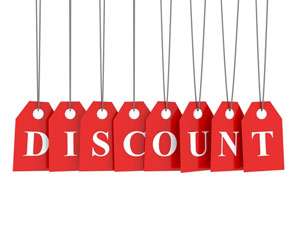 But note - these stocks are cheap in that they are trading at a bargain to their value. These are not penny stocks.
Penny stocks trade under $5 and sometimes for just a few cents each. They can bring huge gains, but they are also extremely risky. Frequently, penny stocks are very illiquid, meaning investors can't sell their shares when prices start plummeting. Scams are also common with penny stocks, and they can leave unwitting investors broke in a matter of days.
Instead, we've found valuable stocks trading at a discount. These are established companies, with strong financials.
They're undervalued at the moment, but won't be forever - or much longer. Take a look at these two stocks to buy before the rest of the market catches on...
Two Cheap Stocks to Buy Now
Cheap Stock to Buy No. 1: U.S. Silica Holdings Inc. (NYSE: SLCA) produces commercial silica, a specialized mineral used in various industries including fracking.
Energy stocks like SLCA have been hit hard by the drop in global oil prices since June. This week, West Texas Intermediate (WTI) crude oil dropped as low as $73.25.
Money Morning's Defense and Tech Specialist Michael Robinson - who has 30 years' experience reporting on the markets - has seen this pattern time and time again. Right now, investors are overreacting to falling oil prices.
"Investors recently dumped shares in a panic without realizing a compelling part of the story - it's not all about energy," Robinson said. "U.S. Silica's specialty division, which accounts for 40% of sales, supplies such industries as housing, water filtration, and performance chemicals."
SLCA has a market cap of $2.4 billion and a net profit margin of 17%. Robinson also points out that it earns 23% on stockholders' equity and it even increased earnings by 42% last quarter.
Another bullish catalyst is last week's midterm election.
"A GOP Senate will likely push for increased drilling as a way to make the United States more energy-independent," Robinson said.
That's great news for the company providing supplies directly to drilling and fracking companies.
Today, SLCA opened at $44.90, which is a steal according to Robinson. In fact, he says SLCA would still be a cheap stock all the way up to $55.30 per share.
Money Morning Members: Continue reading for the second cheap stock to buy before 2015. For those new to Money Morning, sign up to continue - it's completely free...