The minutes from last month's Federal Open Market Committee (FOMC) meeting provided zero clarity on the U.S. Federal Reserve's plans to raise interest rates in 2015.
The markets need to know when the Federal Reserve might raise interest rates, or at least what economic conditions it will use to make the decision.
But the minutes released yesterday (Wednesday) from the Oct. 28-29 FOMC meeting provide plenty of escape hatches.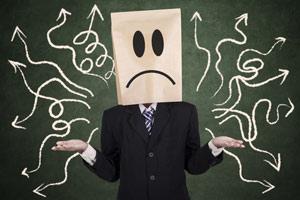 In short, any Fed action in 2015 on interest rates rests not just on the economic data, but also on how the FOMC members decide to interpret that data.
Of course anyone who has followed the Fed over the past few years knows that its economic data-based guidance is hogwash.
Remember back in late 2012 when the FOMC members said they'd start raising interest rates after unemployment fell below 6.5%?
Well, in April unemployment hit 6.3%. In October the jobless rate fell to 5.8%.
But all we get from the Federal Reserve is more waffling. The economic targets that would trigger action get increasingly vague.
And contradictory statements from several Fed members both before and after that October FOMC meeting have further muddied the picture.
"It's all proof they have no idea what they're doing," said