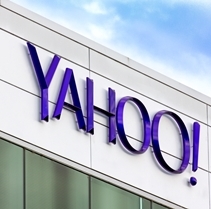 Yahoo! Inc. (Nasdaq: YHOO) stock is up 2% today (Thursday) on news of a deal inked with Internet browser service Mozilla Firefox.
With the deal, YHOO will be the default search engine page for Firefox for the next five years. This would end the previous 10-year deal where Google's search services were the default home page for the Firefox browser.
On the surface, it looks like a very good move for Yahoo - and YHOO stock. Yahoo effectively outbid the biggest player in the Internet search market.
That's why YHOO Chief Executive Officer Marissa Mayer said in a blog post that "This is the most significant partnership for Yahoo in five years."
But it's not that simple.
The deal is a mixed bag for YHOO; here's why...
Yahoo's Search Business Is Making a Slight Turnaround
Mayer is interested in bolstering the company's search services. This is a difficult task for the obvious reason that Google Inc. (Nasdaq: GOOG, GOOGL) dominates that space and has a firm hold.
But if revenue numbers are any indication, Mayer has begun to orchestrate a turnaround in this segment of YHOO's core business.
After a disappointing 2013, when search revenue fell every quarter year over year and fell 7.7% overall from 2012, 2014 has delivered much better results.
For three straight quarters, search revenue - which typically comprises between 37% and 38% of total YHOO revenue - has been on the rise. So far this year, it's up 3.7% from the first three quarters of 2013.
We can't be sure what this Firefox deal will do for search revenue, but there is reason to believe it can help keep these quarterly figures rising.
And Firefox currently has half a billion users. This move could bring in a lot of revenue to the slightly resurgent search business.
That is, if Firefox isn't eventually squeezed out of the market by the bigger browser services - which brings us to the one monster problem with this deal...
Firefox by the Numbers
Let's look how Firefox stacks up to its competition.
Firefox was never the leading browser, but it did command a considerable amount of users in 2008.In September of that year, a few months before Google unveiled Chrome, Firefox controlled 26.5% of the U.S. browser market share to Internet Explorer's 65.7%, according to StatCounter.
But things changed as soon as Chrome debuted that December. In the first month of Chrome's unveiling, Firefox's market share declined 17.5%, leaving the company with only 17.8% of the U.S. search market.
From there, Chrome kept growing, eating into both Internet Explorer and Firefox's market share.
Chrome surpassed Firefox by February 2012. It surpassed Internet Explorer for the first time in June 2013, but didn't hold that lead consistently until December 2013.
That trend has continued. The most recent data has Chrome at about 35%, Internet Explorer at 31%, and Firefox plunging even further to a low of 13.1%.
That means Firefox has lost a little more than half its market share from its peak.
This is what YHOO has bought. A struggling tech giant has inked a deal with a struggling browser service.
And it is a good representation of the major problem YHOO faces right now with its M&A strategy.
"You can't buy second-tier assets and bolt them all together and get a first-tier company," Money Morning Executive Editor Bill Patalon said.
Mayer has made it obvious that she's M&A focused. The recent $640 million purchase of Brightroll was her 46th acquisition in her two-year tenure.
But for YHOO to make big strides, it's going to have to make big-ticket acquisitions. Think Pinterest or Snapchat.
If YHOO does make a move toward one of these properties though, it's going to find itself in a bidding war with a much more capable and deep-pocketed tech company like Google or Facebook Inc. (Nasdaq: FB). And at that point, either YHOO loses the bidding war, or spends so much on the initial acquisition, there isn't enough left over to pay the overhead.
Yes, YHOO was able to wrestle Firefox from Google, but what they really bought into was a deal with a struggling property that Google has no use for anyway.
More from Bill Patalon: Many talking heads in the financial news are shouting that China is a trap for investors. And every time they say that the sky is going to fall on the world's second-largest economy, the Asian nation continues to beat back the naysayers. Of course, the critics never go away, and they've been out in abundance recently. But as our Executive Editor Bill Patalon explains today, anyone who is bearish on China is wrong. And worse, they're leaving a lot of money on the table...