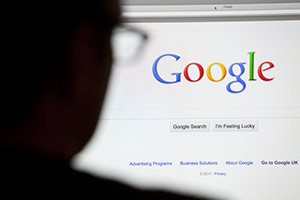 U.S. President Barack Obama's net neutrality statement last Monday thrust into the public eye one of the biggest decisions facing Washington today: how to best protect an open Internet.
Companies affected most by the FCC's ruling - like broadband giant Comcast Corp. (Nasdaq: CMCSA) and media company Netflix Inc. (Nasdaq: NFLX) - have since released statements on the issue. Even Google Inc. (Nasdaq: GOOG, GOOGL) chimed in after four years of silence on net neutrality.
"The Internet should be competitive and open," Google wrote on Nov. 12. "That's how it works today and how it has always worked. It's a level playing field, where new entrants and established players can reach users on an equal footing."
Google and other Internet companies argue that Internet service providers (ISPs) might unfairly regulate data flow to extort money from them.
It's a realistic fear - that exact thing happened earlier this year.
ISP giants Comcast and Verizon Communications Inc. (NYSE: VZ) for months had intentionally slowed service for U.S. consumers watching Netflix content.
The ISPs' plan was to leverage money from the video streaming company - and it worked. In late February, Netflix paid Comcast an undisclosed sum to take the handcuffs off its data for a number of years.
"If Internet access providers can block some services and cut special deals that prioritize some companies' content over others, that would threaten the innovation that makes the Internet awesome," Google wrote.
But the truth of the matter is, when it comes to net neutrality, Google is in a very unique position compared to other Internet companies.
You see, when the FCC issues its determination in early 2015, the Internet search king is going to come out on top - no matter what...
How GOOG Got Ahead of Net Neutrality
The FCC has the power to regulate ISPs if it reclassifies them as "common carriers." Common carriers are private companies that sell their service to everyone on the same terms, regardless of location and other differing factors. This power ties back to the fact that Congress originally created the FCC to regulate phone companies, to make sure people had equal access to phone service at reasonable prices. The same idea applies to utilities like water and electric.
Should the FCC opt to regulate ISPs, Google wins. Comcast and other broadband providers wouldn't be able to leverage Google's services to cash in.
On the other hand, the FCC could decide against reclassification because of threats to industry growth.