Stocks that pay dividends continue to dish out payout hikes and special enrichments to reward investors. In fact, S&P Dow Jones Indices forecasts dividend increases to be in the double digits this year.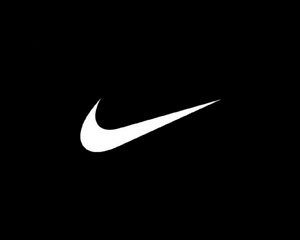 If that estimate is correct, it will mark the third year in a row dividends have risen by 10% or more. And the growth looks to continue. Companies want to deliver strong profits, trim costs, and reward shareholders with dividend hikes.
Last week, 33 companies sweetened the dividend pot, including Nike Inc. (NYSE: NKE) and Tyson Foods Inc. (NYSE: TSN). Nine companies announced special dividends. Following are 25 of the most notable dividend enrichments for the week ending Nov. 22.
25 New Enrichments from Stocks That Pay Dividends
Adams Express Co. (NYSE: ADX) raised its quarterly dividend 60% to $0.08 a share for a 1.46% yield. The Baltimore-based closed-end fund also announced a year-end distribution of $1.03, marking the 50th consecutive year the fund has paid out capital gains and the 79th consecutive year it has paid dividends.
Brown Forman Corp. (NYSE: BF.B) boosted its quarterly dividend 8.6% to $0.315 a share for a 5.35% yield. The dividend boost marks the 31st consecutive year of increases at the spirits company and 69th consecutive year of paying quarterly dividends. Brown-Forman is a member of the prestigious Standard & Poor's 500 Dividend Aristocrats Index, an elite list of only 54 companies that have increased their cash dividend every year for more than 25 years. Money Morning Defense & Tech Specialist Michael A. Robinson discusses one of his favorite Dividend Aristocrats here.
Citizens Holdings Co. (Nasdaq: CIZN) increased its quarterly dividend a penny to $0.23 a share for a 4.81% yield.
Envirostar Inc. (NYSEMKT: EVI) announced a special $0.20 per share dividend payable Dec. 19 to shareholders of record Dec. 5.
Everest Re Group Ltd. (NYSE: RE) boosted its quarterly payout $0.20, or 26.7%, to $0.95 a share for a 2.19% yield
If you aren't a Money Morning Member, sign up now for free to see 20 more stocks that pay dividends that just raised payouts. You'll also get this dividend investing report with three superior picks to help grow your income: The Best Dividend Strategy for Building Fortune in a Low-Yield Era