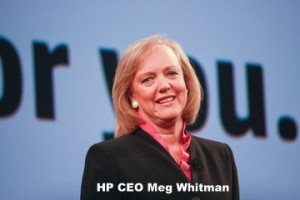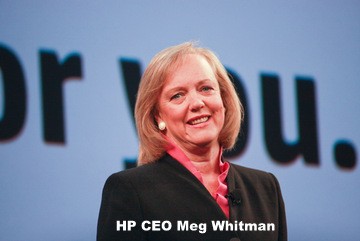 The Q4 Hewlett-Packard earnings (NYSE: HPQ), due after the market close today (Tuesday), should be respectable — but that's not what Wall Street will be focused on.
Analysts instead will be looking for more details about Hewlett-Packard's planned split into two companies next year.
Announced in early October, the idea is to spin off the legacy printer and PC business into a company called HP Inc. The corporate hardware, cloud, and software businesses, meanwhile, will become known as Hewlett-Packard Enterprise.
The HPQ earnings report will tell us how both sides of the business are doing. The corporate side is supposed to be where all the growth is. But the legacy side, particularly the PC business, showed some signs of life in Hewlett-Packard's Q3 earnings in August.
Here's what investors need to know about the Q4 HPQ earnings report:
What to Watch for in the Q4 Hewlett-Packard Earnings
The numbers: According to Yahoo Finance, the Wall Street consensus is for earnings per share (EPS) of $1.06, up 5% from $1.01 in the same quarter a year ago. The revenue forecast is for $28.76 billion, which would fall below the $29.13 billion the company reported in the year-ago quarter.
The last quarter: HPQ earnings in its third quarter were in line with expectations at $0.89 a share. That was a $0.03 increase from the same period a year earlier. However, revenue beat forecasts. Hewlett-Packard reported $27.6 billion in sales against expectations of $27.03 billion. The figure also beat the previous year's Q3 revenue of $27.23 billion.
The stock: HPQ stock is only up about 2% over the past three months, but is up more than 35% year to date. Hewlett-Packard stock closed at $37.50 yesterday (Monday). HPQ pays a quarterly dividend of $0.16 a share for a yield of 1.69%.
The background: Hewlett-Packard was one of the biggest beneficiaries of the PC boom of the 1990s and 2000s. But the arrival of tablets and longer useful lifespans of PCs in recent years has hurt H-P's sales and profits. The PC struggles have hurt another traditional H-P strength, printer sales. But Chief Executive Officer Meg Whitman's five-year turnaround plan has emphasized growth in areas like cloud computing, software-as-a-service (SaaS), and corporate hardware.
Now, here are the key issues in the Q4 Hewlett-Packard earnings…