Several IPOs broke records this year, setting a trend that's expected to continue for upcoming IPOs in 2015.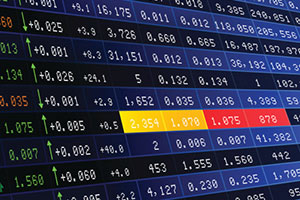 On June 26, 2014, GoPro Inc. (Nasdaq: GPRO) went public, earning 31% gains the day of its debut. Making history, Alibaba Group Holding Ltd. (NYSE: BABA) starting trading Sept. 19. The company exceeded its $20 billion expectation, raising over $25 billion and making it the largest IPO in U.S. history.
As for the IPOs of 2015, more than 120 companies are slated to go public. They are seeking profits in excess of $80 billion.
Here's a watch list we'll update as the year goes on…
IPOs in 2015: 7 Companies to Watch
1. PayPal Inc. – PayPal is a U.S.-based e-commerce business that allows consumers to make money transfers online. On Sept. 30, the auction site eBay (Nasdaq: EBAY) said its plans to turn its PayPal division into a spin-off company in 2015. Its decision to do so follows increased pressure from investors seeking to profit this offshoot company. EBay announced that the new company will go public in 2015 as well.
2. Orascom Construction Ltd. – Orascom Construction is an Egypt-based construction and fertilizer company. Chief Executive Officer Nassef Sawiris announced on Nov. 6 that the company will go public in February 2015. Orascom Construction Ltd. is a subsidiary of Orascom Telecom, a company that went public July 11, 2014, and raised a total of $320 million, making it the largest equity offering in Egyptian history.
3. Aqua Metals Inc. – Aqua Metals Inc. recycles lead-acid batteries in a process more cost-efficient than smelting. The company announced on Nov. 10 that it closed a private placement of $6 million in convertible notes. It intends to use the proceeds for technology development and intellectual property portfolio strengthening. Aqua Metals expects to hold an IPO in 2015.