After spending 30-plus years around Silicon Valley, I could tell you a few dirty little secrets.
And one of the biggest is that exciting technological breakthroughs occur all the time. Just subscribe to any given tech e-letter, and you'll find a gusher of brilliant ideas in your inbox every morning.
What it takes to succeed – to turn those innovations into profitable products or services – is great leadership. And as investors, if we want to score the kind life-changing profits the tech sector can provide, we have to find Silicon Valley's truly excellent leaders.
That's why "Great Companies Have Great Operations" is Rule No. 1 of my Tech Wealth Secrets system.
But great leaders don't always come from where you'd expect – Harvard Business School, Stanford's Graduate School of Business, or even a thorough study of Stephen R. Covey and Dale Carnegie.
Sometimes they emerge from a Taiwanese army mud run…
Leading by Example
That's where Ambarella Inc. (Nasdaq: AMBA) Chief Executive Officer Fermi Wang says he learned the importance of leading by example.
Wang served two years in the Taiwanese army after graduating college. Like most soldiers, he spent his fair share of time training in the rain and mud.
And there he noticed one superior in particular not just joining his subordinates in their exercises, but seemingly thriving while doing so.
"There were no dry clothes for him," Wang told Investor's Business Daily last year. "Even though he was a high-ranking officer, he stayed right there with us the whole time."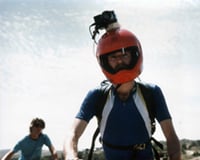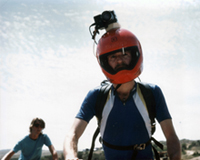 Besides leading by example – knowing the technology and putting in long hours – Wang prides himself on making big promises. And then he doles out the promotions and bonuses when employees work hard and solve problems.
Wang met Les Kohn in 1995 while working together at C-Cube Microsystems. C-Cube was a pioneer in video-compression technology, which made possible many digital video formats.
And since then, Wang and Kohn, now chief technology officer at Ambarella, have gone on to become successful serial entrepreneurs.
In 2001, they helped put together Afara Websystems, a pioneer of advanced computer servers. Afara was later acquired by industry heavyweight Sun Microsystems, now a division of Oracle Corp. (NYSE: ORCL).
They then went on to start up Ambarella in 2004. Since then, the Santa Clara, Calif.-based company has become a leader in supplying specialized semiconductor chips for video-compression technology and digital cameras.
In other words, these are people who know how to build a thriving, profitable company around high-growth technology.
Now let's take a look at what that means for Ambarella stock…
Join the conversation. Click here to jump to comments…
About the Author
Michael A. Robinson is one of the top financial analysts working today. His book "Overdrawn: The Bailout of American Savings" was a prescient look at the anatomy of the nation's S&L crisis, long before the word "bailout" became part of our daily lexicon. He's a Pulitzer Prize-nominated writer and reporter, lauded by the Columbia Journalism Review for his aggressive style. His 30-year track record as a leading tech analyst has garnered him rave reviews, too. Today he is the editor of the monthly tech investing newsletter Nova-X Report as well as Radical Technology Profits, where he covers truly radical technologies – ones that have the power to sweep across the globe and change the very fabric of our lives – and profit opportunities they give rise to. He also explores "what's next" in the tech investing world at Strategic Tech Investor.