After spending 30-plus years around Silicon Valley, I could tell you a few dirty little secrets.
And one of the biggest is that exciting technological breakthroughs occur all the time. Just subscribe to any given tech e-letter, and you'll find a gusher of brilliant ideas in your inbox every morning.
What it takes to succeed - to turn those innovations into profitable products or services - is great leadership. And as investors, if we want to score the kind life-changing profits the tech sector can provide, we have to find Silicon Valley's truly excellent leaders.
That's why "Great Companies Have Great Operations" is Rule No. 1 of my Tech Wealth Secrets system.
But great leaders don't always come from where you'd expect - Harvard Business School, Stanford's Graduate School of Business, or even a thorough study of Stephen R. Covey and Dale Carnegie.
Sometimes they emerge from a Taiwanese army mud run...
Leading by Example
That's where Ambarella Inc. (Nasdaq: AMBA) Chief Executive Officer Fermi Wang says he learned the importance of leading by example.
Wang served two years in the Taiwanese army after graduating college. Like most soldiers, he spent his fair share of time training in the rain and mud.
And there he noticed one superior in particular not just joining his subordinates in their exercises, but seemingly thriving while doing so.
"There were no dry clothes for him," Wang told Investor's Business Daily last year. "Even though he was a high-ranking officer, he stayed right there with us the whole time."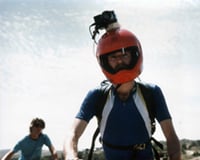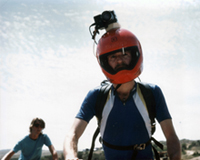 Besides leading by example - knowing the technology and putting in long hours - Wang prides himself on making big promises. And then he doles out the promotions and bonuses when employees work hard and solve problems.
Wang met Les Kohn in 1995 while working together at C-Cube Microsystems. C-Cube was a pioneer in video-compression technology, which made possible many digital video formats.
And since then, Wang and Kohn, now chief technology officer at Ambarella, have gone on to become successful serial entrepreneurs.
In 2001, they helped put together Afara Websystems, a pioneer of advanced computer servers. Afara was later acquired by industry heavyweight Sun Microsystems, now a division of Oracle Corp. (NYSE: ORCL).
They then went on to start up Ambarella in 2004. Since then, the Santa Clara, Calif.-based company has become a leader in supplying specialized semiconductor chips for video-compression technology and digital cameras.
In other words, these are people who know how to build a thriving, profitable company around high-growth technology.
Now let's take a look at what that means for Ambarella stock...
Looking for a Sextuple with AMBA Stock
With folks like Wang at the top, Ambarella is in great shape. That's why I've been following Ambarella in my Strategic Tech Investor e-letter.
We first talked about this fast-moving small-cap firm back on Aug. 2, 2013, when it was trading at $17.50 a share.
At the time, I said Ambarella had a lot of upside ahead. Given that the company's stock had already shot up 191% since its October 2012 initial public offering (IPO), that may have sounded like a bold prediction.
But the stock has gone on an amazing tear since our original chat - more than tripling in value.
But like I said before, Ambarella meets and exceeds our Rule No. 1: Great Companies Have Great Operations.
With that in mind, today I want to show you why I believe the stock could double once again from here - which would give us our first sextuple.
Ambarella has made a name for itself recently as a major supplier for GoPro Inc. (Nasdaq: GPRO).
Ambarella produces low-power, high-definition video-compression and processing chips for that company. GoPro, of course, makes the highly popular Hero wearable digital video cameras that skiers, BMX bikers and other action-sports stars use to capture their amazing feats.
Then, those action-sports heroes love to post their GoPro videos on social-media websites. And thanks to Ambarella's technology, that video is of very high quality.
It's nearly impossible to overstate the importance of Ambarella's products in GoPro's success in wearable cameras, a market Juniper Research says is growing at 59% a year and will hit $19 billion in 2018.
Indeed, when we talked about GoPro on Aug. 12, about 10 weeks after its IPO, I advised you to avoid the stock because it was overbought. While I love GoPro and its products, I suggested you go with Ambarella instead.
Here's how that turned out. Since Oct. 1, GoPro shares have declined 19.9%, while AMBA stock has gained more than 22%.
Cameras Everywhere
But one of the things I like about Wang is how he keeps Ambarella from becoming too dependent on any one client. The company has much more going on than just supplying chips to GoPro.
And that's a crucial fact other buyers in the market are starting to wake up to - and we welcome their liquidity and the share-price gains that come with it.
Under Wang's leadership, Ambarella is targeting other fast-growing fields.
Consider what's happening in ultra-high-definition television (UHDTV). Images on UHDTV sets have roughly four times the resolution of today's high-def monitors - and have incredible picture quality.
Also known as "4K" TVs, these sets are just starting to appear in U.S. stores.
According to the Consumer Electronics Association trade group, just 23,000 UHDTVs sold in the United States in 2013. But that figure will soar to 1.43 million sets, or roughly 5% of TVs sold nationally, by the end of 2016. That's a 60-fold increase.
Broadcasters use Ambarella's compression chips to up-bounce current high-def TV programming to the 4K format.
In a global survey by satellite communications firm Intelsat SA (NYSE: I), 43% of media executives say they will soon launch a UHDTV service. And nearly two-thirds expect the technology to reach the mainstream in as little as five years.
Meantime, with its advanced video systems on a chip (SoC), Ambarella is shaking up the market for video surveillance.
That's because the industry is rapidly moving away from analog cameras and closed-circuit TV. The new standard, Internet Protocol (IP) security cameras, is a digital format that links to a computer network or the cloud.
[epom key="ddec3ef33420ef7c9964a4695c349764" redirect="" sourceid="" imported="false"]
In this field, Ambarella counts Google Inc. (Nasdaq: GOOG, GOOGL) as a key customer. Last June, a Google's Nest smart-home division purchased Dropcam, a startup that makes cloud-based IP cameras for home security.
Ambarella supplies its HD camera SoCs for the Dropcam Pro.
MarketsandMarkets forecasts that global video surveillance sales will climb from an estimated $15 billion in 2013 to $25 billion by the end of 2016. That's an increase of 60% in just three years.
And the federal government is giving a boost to another Ambarella market - backup cameras for cars, for which the company produces the MotorVu 360 chip. The National Highway Traffic Safety Administration is requiring that all new cars sold in the United States be equipped with this technology by 2018.
Because backup cameras are mostly found in luxury autos these days, there's little data on the current market size. But Car and Driver magazine estimates that the auto industry will soon be spending between $546 million and $924 million a year on this technology.
With a market cap of $1.48 billion, Ambarella is trading at roughly $52 a share. It has operating margins of 17.52% and a return on equity of 18.8%. In its most recent quarter, reported on Sept. 9, it grew earnings per share (EPS) by an impressive 48%.
Over the last three years, Ambarella has grown its EPS by an average of 42%. At that rate, per-share earnings could double in roughly 20 months.
Because share-price appreciation follows earnings growth, the AMBA stock price could double again in as little as three years.
That's why I keep reminding you of the importance of Rule No. 1.
Fermi Wang may no longer be getting his boots muddy, but he's making you wealthy through brilliant tech leadership - and with AMBA stock.
More from Michael Robinson: It's easy to get overwhelmed by the reams of contradictory data out there. But three indicators have long proven to be accurate barometers of the markets - and surefire ways to instigate profits. Here's how to follow these indicators yourself - and here's what they say about U.S. markets as we move into 2015...
About the Author
Michael A. Robinson is a 36-year Silicon Valley veteran and one of the top tech and biotech financial analysts working today. That's because, as a consultant, senior adviser, and board member for Silicon Valley venture capital firms, Michael enjoys privileged access to pioneering CEOs, scientists, and high-profile players. And he brings this entire world of Silicon Valley "insiders" right to you...
He was one of five people involved in early meetings for the $160 billion "cloud" computing phenomenon.
He was there as Lee Iacocca and Roger Smith, the CEOs of Chrysler and GM, led the robotics revolution that saved the U.S. automotive industry.
As cyber-security was becoming a focus of national security, Michael was with Dave DeWalt, the CEO of McAfee, right before Intel acquired his company for $7.8 billion.
This all means the entire world is constantly seeking Michael's insight.
In addition to being a regular guest and panelist on CNBC and Fox Business, he is also a Pulitzer Prize-nominated writer and reporter. His first book Overdrawn: The Bailout of American Savings warned people about the coming financial collapse - years before the word "bailout" became a household word.
Silicon Valley defense publications vie for his analysis. He's worked for Defense Media Network and Signal Magazine, as well as The New York Times, American Enterprise, and The Wall Street Journal.
And even with decades of experience, Michael believes there has never been a moment in time quite like this.
Right now, medical breakthroughs that once took years to develop are moving at a record speed. And that means we are going to see highly lucrative biotech investment opportunities come in fast and furious.
To help you navigate the historic opportunity in biotech, Michael launched the Bio-Tech Profit Alliance.
His other publications include: Strategic Tech Investor, The Nova-X Report, Bio-Technology Profit Alliance and Nexus-9 Network.