I've spent a lot of time talking about how to maximize your investment returns.
But there's another side to building wealth in the markets... keeping it.
Today I want to discuss how to reduce your tax bill with five simple tactics - moves you can make right now.
Most investors don't pay nearly enough attention to this and, as a result, pay a terrible price down the line. I've heard every excuse in the book over the years as to why but really it comes down to two things: 1) they think it doesn't matter unless you're a 1%er or 2) that this is just a subject for high-powered CEOs with billions sheltered offshore.
That's a shame because keeping more of what you make is a tactic regularly stressed in my Total Wealth publication, and it's every bit as important as trailing stops, free trades, or even lowball orders - all of which we've discussed recently. Maybe even more so.
First, here's why taxes matter.
In contrast to previous generations, the biggest problem we face today is not finding big winners - the markets are literally loaded with opportunity, if you know where to look like we do.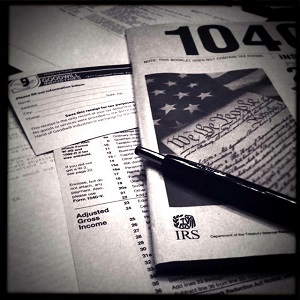 No, the biggest problem we face is the possibility of outliving our money.
The latest estimates suggest that by 2040 people will routinely be expected to live to 140. That's nearly double the 90 years of age used by even the most aggressive financial planners and insurance salesmen today. Living to 100 simply isn't that big a deal anymore.
We all need way more money than we used to.
Fortunately , with the trends, tactics, and risk management strategies discussed in Total Wealth, it's not that hard.
If you invest $10,000 a year and generate 6.86% a year for the next 35 years, you'll walk away with a cool $1.4 million in today's dollars ($350,000 invested plus $1.05 million in gains). That's according to CNNMoney's Brian Stoffel.
The other thing to think about is that 6.86% is not a pie-in-the-sky number. It's actually the true annualized return of the stock market since 1871. Capture a few 100% gainers, like we did with my Total Wealth recommendation, Ekso Bionics Holdings Inc. (OTCBB: EKSO), or like my Money Map Report subscribers just did yesterday with Becton, Dickinson & Co. (NYSE: BDX), and suddenly the $1.4 million jumps exponentially.
Unfortunately - and here's where these tactics come in - that means  Uncle Sam will show up every April with his hand out. The U.S. government is bound and determined to take what you earn away from you.
And it's getting worse.
Last year President Obama raised the maximum short-term capital gains tax rate to 39.6% from 35%. At the same time, he's boosted the top tax on dividends to the same amount. And, in a still more controversial move, he's also tacked on an additional 3.9% to pay for the Affordable Care Act, better known by its moniker "Obamacare."
Those increases may seem small in the scheme of things, but every one of these changes pushes your financial security further away.
That's why you want to make these five moves right now to ensure that you are as tax-efficient as possible so that you can legally keep what is yours... and build wealth for decades to come.
Join the conversation. Click here to jump to comments…
About the Author
Keith is a seasoned market analyst and professional trader with more than 37 years of global experience. He is one of very few experts to correctly see both the dot.bomb crisis and the ongoing financial crisis coming ahead of time - and one of even fewer to help millions of investors around the world successfully navigate them both. Forbes hailed him as a "Market Visionary." He is a regular on FOX Business News and Yahoo! Finance, and his observations have been featured in Bloomberg, The Wall Street Journal, WIRED, and MarketWatch. Keith previously led The Money Map Report, Money Map's flagship newsletter, as Chief Investment Strategist, from 20007 to 2020. Keith holds a BS in management and finance from Skidmore College and an MS in international finance (with a focus on Japanese business science) from Chaminade University. He regularly travels the world in search of investment opportunities others don't yet see or understand.