Good morning! Stock market futures for Friday, Dec. 5 forecast a 40-point increase from yesterday's close, which saw the Dow slip 0.07% to end a three-day winning streak. The market turned downward on weaker-than-expected weekly jobless claims and news that the European Central Bank will wait until January to decide on new stimulus action.
Today, investors will react to this morning's jobs report, which revealed the U.S. economy added 321,000 jobs in November – the biggest monthly gain since 2012. More data this morning showed the U.S. unemployment rate slipped to 5.8%, falling in line with consensus expectations. In November, private payrolls added 321,000 non-farm jobs, far outpacing consensus expectations of 225,000.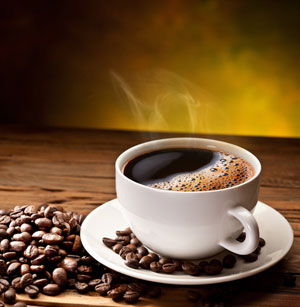 Here's what else you should know about the stock market today – including Money Morning's "Tip of the Day":
Coffee in the Black: Shares of Keurig Green Mountain Inc. (Nasdaq: GMCR) slipped more than 1.1% on news the coffee firm plans to purchase the outstanding 85% share of MDS Global Holding (Bevyz) it doesn't already own. The all-cash transaction will cost $220 million. The deal adds the Bevyz's single-portion, hot-or-cold multidrink machine to Keurig's range of products. Earlier this year, Keurig announced a partnership with The Coca-Cola Co. (NYSE: KO) to create a cold-beverage machine to compete with SodaStream Int'l. Ltd. (Nasdaq: SODA). GMCR stock was up slightly at 0.1% Friday morning.
Retail's Rough Ride: Shares of Gap Stores Inc. (NYSE: GPS) jumped more than 3.3% in post-market hours Thursday on news of stronger same-store sales in November. Sales increased 6% in Gap stores and more than 10% at Old Navy locations. Thursday was otherwise a bad day for retailers after multiple weak earnings reports. Shares of Express Inc. (NYSE: EXPR) slipped nearly 9% on poor earnings and a slashed profit outlook. Guess Inc. (NYSE: GES) also fell more than 9%, and Aeropostale Inc. (NYSE: ARO) stock plummeted more than 22%.
Now Selling Diapers: In another twist to the company's pursuit of e-commerce dominance, Amazon.com Inc. (Nasdaq: AMZN) announced plans to launch its own line of diapers. The retailer's private brand Amazon Elements Diapers and Baby Wipes went on sale Thursday. This is the second launch this week that pitted the firm against branded rivals – and one of several new ventures in 2014. On Wednesday, AMZN launched its own food delivery service to compete against GrubHub Inc. (NYSE: GRUB).
Join the conversation. Click here to jump to comments…
About the Author
Garrett Baldwin is a truly self-made, 38-year-old Mensa millionaire with four degrees from the nation's top universities: Northwestern, Johns Hopkins, Purdue, and Indiana University. His biggest accomplishment, however, is his Quantum Loop invention - a trading technology that completely changed his life. Thanks to his unique career path in "competitive intelligence," Garret was inspired by a radar system used by the military to develop his Quantum Loop. It is the first known innovation that can both time the market and an individual stock simultaneously. After eight years of rigorous backtesting and countless successful trades, the rest is history. He's now a millionaire living in one of the richest ZIP Codes in America. Garrett's also a best-selling author, inspiring thousands of people to pursue and achieve their own financial goals. When Garrett isn't busy trading and writing, he's lounging with his wife and child on the beach outside his home in Naples - or globetrotting as inspiration for his next investing invention.