When I first started my Total Wealth publication, I identified six "Unstoppable Trends," each of which has trillions of dollars behind it. I even went so far as to say that every dime you make for the next 10 years will be on that list of trends we're tracking.
Energy is on that list, with good reason.
Global energy demand has increased every year since the beginning of time. It's not just tied to human progress… it's literally the fuel for it. No wonder it's turned out more millionaires (and billionaires) than perhaps any other investing sector there is.
Yet in the last five weeks, something very unusual has happened.
Brent Crude – the most visible proxy for the state of energy markets – has dropped by more than 18% in just five weeks, going from $85.00 per barrel to a recent low of $69.50 per barrel, a four-year low. And the downturn is still in full swing, leading many investors to conclude that energy investing is a dead end.
You can certainly understand why they'd think that way… the Middle East is going up in flames, OPEC has started a badly miscalculated price war, and supply is plentiful, with the U.S. about to become the world's largest petroleum producer thanks to fracking and shale.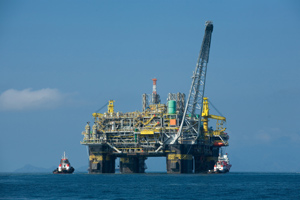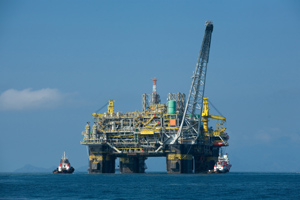 I've gotten more than a few emails asking this:
Is energy still an "Unstoppable Trend?"
Here's my answer…
In a word – absolutely. Energy is still an "Unstoppable Trend." Not just for the world economy, but for investors.
Growing world energy demand will require an estimated $48 trillion in investment by 2035, according to the International Energy Agency. Some 59% of this will be simply to maintain production at current levels, with the remaining 41% to meet rising demand.
I believe that figure is about half of what it should be, though. That's because aging infrastructure, warfare, and regional security requirements are rapidly accelerating the amount of investment capital needed to guarantee stable, long-term supply. That means we're probably looking at something on the order of nearly $80 trillion when all is said and done.
I'm going to let you in on a little secret…
Join the conversation. Click here to jump to comments…
About the Author
Keith is a seasoned market analyst and professional trader with more than 37 years of global experience. He is one of very few experts to correctly see both the dot.bomb crisis and the ongoing financial crisis coming ahead of time - and one of even fewer to help millions of investors around the world successfully navigate them both. Forbes hailed him as a "Market Visionary." He is a regular on FOX Business News and Yahoo! Finance, and his observations have been featured in Bloomberg, The Wall Street Journal, WIRED, and MarketWatch. Keith previously led The Money Map Report, Money Map's flagship newsletter, as Chief Investment Strategist, from 20007 to 2020. Keith holds a BS in management and finance from Skidmore College and an MS in international finance (with a focus on Japanese business science) from Chaminade University. He regularly travels the world in search of investment opportunities others don't yet see or understand.