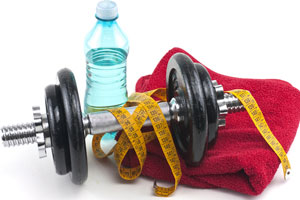 Finding the top health stocks to buy can help your portfolio more than double the performance of the broader markets. The S&P 500 Health Care Sector Index is up 26.5% in 2014, while the S&P 500 has gained just 11.1%.
That's why we want to tell you about this growing medical field that targets a specific audience. Most investors haven't heard of it, but it will reach $4.8 billion in 2015. And we've found the best investment to play the sector.
The field is called "aesthetic medicine." It includes everything from plastic surgery to liposuction.
According to analysts at BCC Research, the aesthetic medicine field is expanding at an annual compound rate of 7.4%.
At the same time, the diet and exercise market is declining. In 2013, $60.5 billion was spent on diet and exercise, down 1.8% from 2012.
The reason for aesthetic medicine's sharp growth is that obesity is one of the most well-documented health issues in the United States. Currently 78.6 million Americans are obese. That's 34.9% of the population.
The number of obese Americans is expected to jump sharply over the next decade. Researchers at GlobalData estimate that 113 million Americans will be obese by 2022. An additional 81 million Americans will be considered "overweight."
Money Morning's Defense & Tech Specialist Michael A. Robinson – a 30-year veteran of the tech market – first introduced readers to this high-tech health company on Nov. 13.
"The company I have in mind successfully treated more than 4,000 patients during clinical trials," Robinson said. "It also has published more than 40 medical papers and abstracts on its science, which was developed at a teaching hospital affiliated with Harvard Medical School."
Here's why this "special situation" pick is on our health stocks to buy list – and why Robinson said it could double in the next three years…
One of the Most "Special" Health Stocks to Buy Today