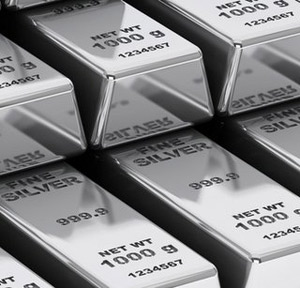 Not all silver stocks have slipped this year along with the price of the white metal.
In 2011 silver was up as much as $49 per ounce. Now it's down all the way to about $16 – possibly headed for $12 before 2015.
Silver stocks have struggled, but not as much. And some are up for the year.
In fact, we found four standout silver stocks and investments that are headed for gains in 2014.
Take a look:
Four Unscathed Silver Stocks
Silver Stock Standout No. 1: Fortuna Silver Mines Inc. (NYSE: FSM)  – Fortuna Silver Mines is among analysts' top silver stock picks. This November, the mining firm boasted a record $46.5 million in sales – a 54% increase over 2013's Q3 reports.
On Dec. 5, the stock closed at $4.32. Share prices in January started at $2.96, bringing the company's year-to-date-gains to 69%.
Silver Stock Standout No. 2: MAG Silver Corp (TSE: MAG) – MAG Silver now has five principal mining sites in Mexico's "Silver Belt," two of which look to yield multiple mineral products, zinc and lead among them.
The stock closed at $7.79 on Dec. 5, bringing its year-to-date gains to almost 21% from its January price of $5.26.
Investors: Don't get scammed by precious metal criminals – here are seven tests to tell if your goal is real today!
Silver Stock Standout No. 3: Avino Silver & Gold Mines Ltd. (CVE: ASM) – The company recently announced that Avino Mine will join their silver production profile, adding to their current expansion. This new circuit will likely triple Avino's output.
Another key milestone for ASM: the company surpassed 1 million ounces of silver mined. On Dec. 5, the stock closed at $1.55. Year-to-date-gains for  the company are 17%, with share prices starting at $1.29 in January.
Silver Stock Standout No. 4: VelocityShares 3x Inverse Silver ETN (Nasdaq: DSLV)  – DSLV tracks the S&P GSCI Silver Index ER, which offers investors exposure to silver futures contracts. This U.S.-based silver ETN  closed at $69.55 on Dec 5 representing a year-to-date gain of 29% from its $49.10 January starting price.
Next for Investing in Silver: Silver coin sales are near record highs, but premiums are soaring. American Silver Eagles are selling at $22 on eBay – a 35% premium over the spot silver price. Many investors have taken refuge from higher premiums in silver ETFs – but not all silver ETFs are created equal. Here's how to buy silver – and skip the hefty dealer premium – with an ETF that offers many advantages over other silver ETFs…