Last week, I predicted a strong year for tech stocks in 2015.
But that doesn't mean every single one is going to be a winner in the New Year.
While I usually share those winners with you in this space, a big part of making money over the long haul is avoiding losers whenever possible.
With that in mind, let's take a look at 2015's three worst tech stocks.
Tread carefully, though – their numbers may terrify you…
Here Come the Losers
If you've followed along with me even briefly, you know I'm optimistic about high tech and the life sciences – and the broader stock market itself, for that matter.
Indeed, the last five years have been great for investors across the board. The bellwether Standard & Poor's 500 Index is up more than 150% since the bull market began back in April 2009.
But now that we're hitting new highs, it pays to become even more selective in your investment choices.
I still strongly believe that tech will outperform the broader market next year. But there will be losers along the way, of course. And losing money on even a couple of stocks can really depress your overall profits.
Not surprisingly, the three stocks I want you to avoid violate Rule No. 4 of my five-part Tech Wealth Secrets system, which says to "focus on growth."
After all, stock prices tend to follow increases – or decreases – in earnings. All three of the stocks I want you to avoid have weak earnings growth.
Let's take a look.
Most Terrifying Tech Stocks of 2015 No. 1: SunPower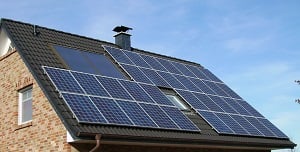 For 2015, SunPower Corp. (Nasdaq: SPWR) faces three big obstacles that make it a poor stock. Two are macro in nature, and one is company-specific.
First, the GOP will control both houses of Congress next year. I doubt that Republicans will repeal federal solar tax credits, but they may not renew this incentive when it expires in 2016.
Second, the energy sector is in turmoil as oil prices continue to fall. Oil is down more than 30% since last summer and looks to remain at depressed prices through at least the first half of next year.
In fact, it's an issue that affects the entire solar industry. Here's the problem…
Join the conversation. Click here to jump to comments…
About the Author
Michael A. Robinson is a 35-year Silicon Valley veteran and one of the top technology financial analysts working today. He regularly delivers winning trade recommendations to the Members of his monthly tech investing newsletter, Nova-X Report, and small-cap tech service, Radical Technology Profits. In the past two years alone, his subscribers have seen over 100 double- and triple-digit gains from his recommendations.
As a consultant, senior adviser, and board member for Silicon Valley venture capital firms, Michael enjoys privileged access to pioneering CEOs and high-profile industry insiders. In fact, he was one of five people involved in early meetings for the $160 billion "cloud" computing phenomenon. And he was there as Lee Iacocca and Roger Smith, the CEOs of Chrysler and GM, led the robotics revolution that saved the U.S. automotive industry.
In addition to being a regular guest and panelist on CNBC and Fox Business Network, Michael is also a Pulitzer Prize-nominated writer and reporter. His first book, "Overdrawn: The Bailout of American Savings" warned people about the coming financial collapse - years before "bailout" became a household word.
You can follow Michael's tech insight and product updates for free with his Strategic Tech Investor newsletter.