Several of this year's penny stocks with the biggest gains surfaced unexpectedly. They boasted share-price growth as high as 104%.
While many investors are hesitant, if not completely opposed, to the penny stock game, others know that it's all a matter of properly conducted research separating the successful from the fruitless.
That's why we recently told investors how to avoid the worst of the penny stocks and find the best ones for 2015…go here for the full story.
Now, here are the biggest penny stock winners of 2014…
 7 Penny Stocks with the Biggest Gains This Year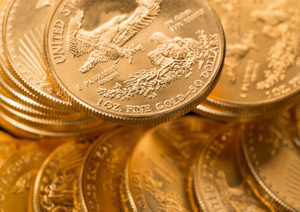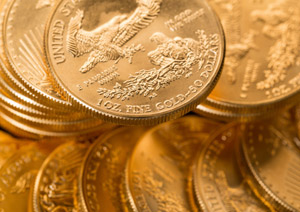 Kelso Technologies Inc. (TSE: KLS) – The Canada-based railroad equipment supplier recently reported that the Association of American Railroads (AAR) has approved the use of a high-flow pressure valve designed by Kelso's engineers.  This development will allow KLS to increase its market share.
The stock closed at $6.75 on Dec. 9. With a price of $3.24 at the beginning of the year, this represents a gain of 102%.
MIND C.T.I. Ltd. (Nasdaq: MNDO) – The Israel-based global provider of billing and customer care solutions recently reported that it expects to have enough earnings to start distributing dividends.
On Dec. 9, the stock closed at $4.19. With a price of $2.03 at the beginning of the year, this represents a gain of 104%.
China Jo-Jo Drugstores Inc. (Nasdaq: CJJD) – The China-based pharmaceutical and healthcare product retail and wholesale distributor recently announced that its sales covered by health insurance agencies increased $1.62 million from January to October of this year.
On Dec. 9, the stock closed at $2.01. With a price of $1.14 at the beginning of the year, this represents a gain of 43%.
Manhattan Bridge Capital Inc. (Nasdaq: LOAN) – The short-term, secured, and non-banking loan provider to real estate investors is currently benefitting from the strong Manhattan real estate market.
The stock closed at $3.18 on Dec. 9. With a price of $1.75 at the start of 2014, this represents a gain of 45%.
Globalstar Inc. (NYSEMKT: GSAT) – Globalstar is the largest provider of satellite-based mobile voice and data services in the world, with an international network of 36 low-orbit satellites. GSAT is growing fast – in the last year alone, Globalstar added about 78,000 subscribers.
In September, shares dropped $2.00, from $3.66 down to $1.66 – $0.01 below its initial start price this year. But from there the stock began to climb again. On Dec. 9 it closed at $2.55, bringing it up to a 45% gain.
Retractable Technologies Inc. (NYSEMKT: RVP) – Retractable Technologies is a designer and manufacturer of safety syringes and other safety medical products for healthcare industries. Improvement in sales and overall cost reduction resulted in a nice profit increase this quarter, from $3.59 on Oct. 1 to $4.80 on Dec. 9.
Overall, RVP has seen a 36% share price increase since Jan. 1, 2014.
Magal Security Systems Ltd. (USA) (Nasdaq: MAGS) – MAGS develops and manufactures perimeter intrusion detection systems. Revenues came at $21.5 million at the end of September, a 67% price difference from Q3 last year.
As of Dec. 9, the stock closed at $5.66. MAGS started the year out at $3.68, bringing their overall gains to 55%.
Now make sure to read the Best Penny Stocks to Buy for 2015.