I recently talked about the secret I wish everybody knew when it comes to market timing and discussed one of the most valuable Total Wealth tools of all – the Put/Call Ratio.
I also promised you a look at one great trade in particular involving a current social media darling. Today I'd like to keep that promise.
If you've been with me for a while, you already know I don't like social media stocks. They're not hooked into our unstoppable trends (nope, not even Technology). Their products are "nice to have" instead of "need to have." And most of them have no real way to make money.
But that's the thing about tactics.
If you have the right trading tactics, you can squeeze profit out of any stock. Even ones you don't like.
In this case, I think betting on one stock's failure may be far more profitable than betting on its success.
I know that this may seem un-American or somehow unethical, but shorting a stock – that is, betting on its decline – is a killer tactic and can be a fabulously profitable tactic used to build your wealth.
That's a tactic we've talked about, but if you're not familiar with shorting, don't worry. I've got you covered with a special sidebar in a few minutes. So let's get back to the meat and potatoes.
Here's the thinking and here's why #ShortingTwitter is the only social media play I like right now…
As I noted in last Thursday's column, the Put/Call Ratio has warned of the potential for a pullback or reversal for weeks.
For more conservative investors, it's a sign that you should be tightening up your protective stops to harvest gains and control risk.
For more aggressive investors or traders, it's a sign that you want to hunt down the weakest companies you can find. That's because they'll be the first to hit the skids when the trash gets taken out.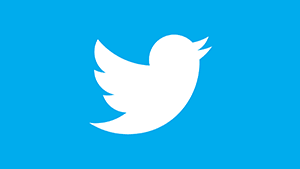 I first named Twitter Inc. (NYSE: TWTR) in my Money Map Report 2014 Outlook last January as ripe for a fall under similar circumstances. So far that trade has returned 44.64% and counting.
Then, a few weeks ago when the Put/Call Ratio reached another extreme, I reiterated the trade for my Strike Force subscribers. So far the returns are 16.13% and 148.06% for those who shorted the stock and those who purchased put options as directed, respectively.
For the social media cognoscenti, what I am suggesting is akin to heresy, but sometimes the most profitable opportunities are.
Join the conversation. Click here to jump to comments…
About the Author
Keith Fitz-Gerald has been the Chief Investment Strategist for the Money Morning team since 2007. He's a seasoned market analyst with decades of experience, and a highly accurate track record. Keith regularly travels the world in search of investment opportunities others don't yet see or understand. In addition to heading The Money Map Report, Keith runs High Velocity Profits, which aims to get in, target gains, and get out clean, and he's also the founding editor of Straight Line Profits, a service devoted to revealing the "dark side" of Wall Street... In his weekly Total Wealth, Keith has broken down his 30-plus years of success into three parts: Trends, Risk Assessment, and Tactics – meaning the exact techniques for making money. Sign up is free at totalwealthresearch.com.