While many biotech companies start out slow, once their treatments or formulas receive FDA approval, their share prices suddenly have the potential to skyrocket. And they often do.
Yet some investors are skeptical of biotech penny stocks, doubting the companies' authenticity and innovation.
It's always wise to be cautious when investing in penny stocks – as we outlined here. Still, some can soar for the same reason as larger cap biotechs.
Like these – here are five biotech penny stocks that soared in 2014.
5 Biotech Penny Stocks Soaring in 2014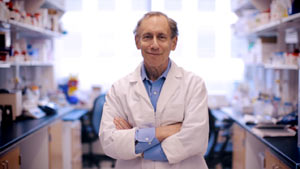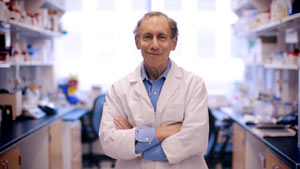 Achillion Pharmaceuticals Inc. (Nasdaq: ACHN) – Achillion Pharmaceuticals is a Connecticut-based biopharmaceutical company specializing in anti-infective drug therapies. While share prices for ACH started 2014 at $3.30, on Dec. 18 the stock price closed at $14.54. That marks a whopping 340% increase. The company reported clinical trial results on Nov. 10 for one of its experimental hepatitis C drugs. According to Achillion, all 12 patients who were treated with the drug ACH-3102 had undetectable levels of the hepatitis C virus following 8 weeks of treatment.
Sequenom Inc. (Nasdaq: SQNM) – Sequenom shares are rising sharply after the San Diego-based genetics analysis company and developer of DNA massARRAY system settled its patent dispute with Illumina over noninvasive prenatal testing products. Both companies will combine their intellectual property as part of the settlement. Illumina will pay Sequenom $50 million with other undisclosed payments to be paid until 2020.
As of Dec. 18, the stock price closed at $3.64, marking a 56% increase from its 2014 opening share price of $2.33.
Agenus Inc. (Nasdaq: AGEN) – Agenus is a Massachusetts-based biotechnology company that focuses on immuno-oncology to control or cure cancer. The new shingles vaccine developed by GlaxoSmithKline contains an adjuvant created and supplied by Agenus Inc. Analysis of the primary endpoint of the new vaccine showed that it lowered the risk of shingles by 97.2% in adults aged 50 years and older in comparison to a placebo. On Dec. 18 this biotech penny stock closed at $3.92, marking a 41% increase for 2014.
Money Morning Members, continue reading to learn about an up-and-coming biotech company developing a prenatal vaccine for infants to enjoy the same antibodies as their mothers. This firm is a certain earner in the months and years to come…