A number of analysts predicted a market crash this year. Marc Faber declared that 2014 could go down in stock market crash history - with a plunge rivaling that of 1987.
Though this year won't go on the books as delivering the worst in market crash history, the Dow Jones index certainly experienced some major one-day slips.
Take a look at the biggest one-day point plunges this year...
2014 Stock Market Crash History: 7 Major One-Day Dips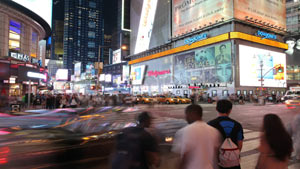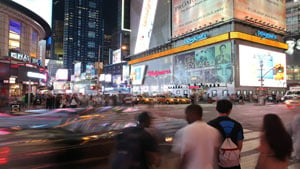 January 24 - The Dow fell 318.24 points, dropping the index down to 15,879.11 points - its worst day since November 2011. Wall Street lost faith in many of the world's developed countries, hitting currencies hard. Turkey's lira and Argentina's peso, in particular, fell to a record low against the U.S. dollar.
February 4 - U.S. stocks opened the day low following declines in Japanese and European indexes, forcing the Dow Jones down 326.05 points. The market closed at 15,372.80. The drop came after reports of stagnant U.S. growth added to investor concerns over the global economy.
April 7 - The DJIA dropped 167 points to end the day at 16,245. There wasn't any particular news to spark the fall; rather, investors simply reacted to a general fear of what would come from such high-priced stocks. That fear focused itself in the financial and technology sectors.
May 14 - The day after the Dow Jones Industrial Average experienced its best day of 2014, it saw its worst day of 2014, falling a whopping 334 points to end the day at 16,659. The cause of the drop came amid a decline in energy stocks and concerns over the global economy, sending investors out of the market. This was the biggest one-day fall in points since June 2013.
July 31 - The Dow dropped 316.99 points, down to 16,563.37. Investors were concerned about the effects of booming economic growth and signs of increasing wage inflation on Federal Reserve policy.
Money Morning readers, one major DJIA drop happened just a few days ago. Were you paying attention? Continue reading about it here...