Over the last couple of weeks, we've gone over what the tech landscape will look like in 2015.
Today, I want to show you which one Tech Wealth Secret will be your most important tech investing principle for the New Year.
First, I'm going to use this rule to illuminate three leading tech companies.
Then, if you use this rule correctly, you'll be quickly fattening your tech portfolio…
Go for Growth
Like I've been saying the past couple of weeks, I see plenty of growth ahead for technology and the U.S. economy through at least 2015. Consider that U.S. industrial production in November rose 5.1% from the same month in 2013.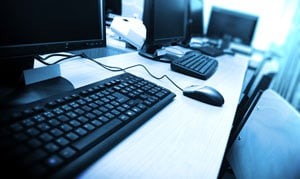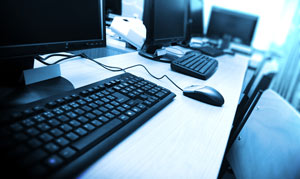 Also in November, the economy added 321,000 jobs. That means, for most of 2014, we've seen employment grow at more than 200,000 jobs per month, putting the nation on track for the strongest job growth since 1999.
And that's why Rule No. 4 of my five-part Tech Wealth Secrets will be crucial for your investing success in the New Year. Rule No. 4 says to "focus on growth."
More than any other sector in the economy today, high tech offers us the best chance of finding quality growth firms that consistently beat the market.
To show you just how dramatic an impact higher growth can have on tech stocks – and your wealth – let's take a look at three high-profit examples.
2015 Fast-Growing Pick No. 1: Avago Technologies
Let's start with Avago Technologies Ltd. (Nasdaq: AVGO), a Singapore-based chipmaker focused on two key growth sectors.
The company makes chips that speed up data centers used for cloud computing. It's also a key supplier for the iPhone 6 from Apple Inc. (Nasdaq: AAPL).
No wonder Avago topped analysts' forecasts when it reported its fiscal fourth-quarter results on Dec. 4, sending shares up more than 8% that day.
Avago reported earnings per share (EPS) of $1.99, ahead of the Street's expectation by $0.31.
In the days after that beat, Avago gave up some gains as the entire market came under pressure. But the growth trend is in its favor – over the past two years, Avago has beaten on earnings or raised forecasts several times, driving shares up 200% in the period.
Earnings growth is so key in this climate that even big-cap leaders can find their stocks in an uptrend when profits surge.
This next pick is already up 62% since May 2013 – more than triple the Dow's returns…
Join the conversation. Click here to jump to comments…
About the Author
Michael A. Robinson is one of the top financial analysts working today. His book "Overdrawn: The Bailout of American Savings" was a prescient look at the anatomy of the nation's S&L crisis, long before the word "bailout" became part of our daily lexicon. He's a Pulitzer Prize-nominated writer and reporter, lauded by the Columbia Journalism Review for his aggressive style. His 30-year track record as a leading tech analyst has garnered him rave reviews, too. Today he is the editor of the monthly tech investing newsletter Nova-X Report as well as Radical Technology Profits, where he covers truly radical technologies – ones that have the power to sweep across the globe and change the very fabric of our lives – and profit opportunities they give rise to. He also explores "what's next" in the tech investing world at Strategic Tech Investor.