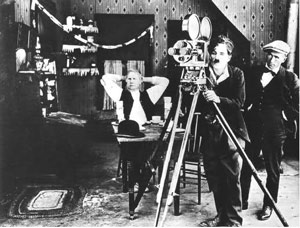 Successful entrepreneurs are rare.
Nine out of every 10 startups fail, according to funding firm Y Combinator. And U.S. Bureau of Labor Statistics data reveals 45% of new businesses flop within four years.
Yet some folks are able to overcome the odds. It's hard not to cheer for these underdogs - some of whom come from the most unlikely circumstances and end up millionaires or billionaires.
We put together a list of five of the most compelling rags-to-riches startup stories that have "hit movie material" written all over them...
The "John Paul Mitchell" Story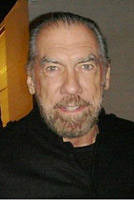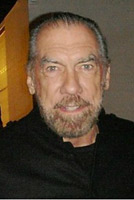 In 1954, at the age of 10, John Paul DeJoria sold Christmas cards and newspapers to help support his family. In turn, his family sent him into foster care. At one point, De Joria joined a gang. Eventually he enlisted in the military.
With a $700 loan, DeJoria created John Paul Mitchell Systems in 1980 with Paul Mitchell. While living out of his car, DeJoria hawked the haircare products door-to-door in Los Angeles.
Today, John Paul Mitchell products are sold exclusively by salons. DeJoria also founded Patron Tequila, which sells 2 million cases a year. Bacardi bought a majority stake in the tequila stock for undisclosed amount of money in 2008.
With John Paul Mitchell and Patron combined, DeJoria himself is worth more than $4 billion.
John Paul DeJoria's biographical movie title: "Untangled."
The "ModCloth" Story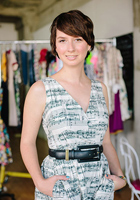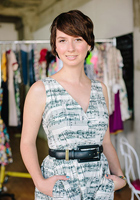 In 2002, Susan Gregg had a dormitory closet stuffed with corduroy pants, tweed jackets, miniskirts, and patent leather saddle shoes. She needed a means to capitalize from her pricey pre-occupation with vintage clothes.
So Gregg created ModCloth - a website with which she could sell pieces of her collection in order to give her closet (and her roommate) a little breathing space.
Little did Gregg realize ModCloth would become a large online fashion retailer within a few years. The site became a showroom for the world's most imaginative and trend-setting designers. In no time, Susan had her own personal collection of vintage attire up for sale, as well as collections from other independent gatherers (which doubled her income).
In 2006 - four years after its initial inception - ModCloth expanded to offices in Pittsburgh, San Francisco, and Los Angeles. Today, the company produces its own unique line of clothing and décor. It continues to offer advertisement space to up-and-coming designers and suppliers around the world.
Susan Gregg's movie would be titled "Full Rhinestone Jacket."
Money Morning readers, continue to find out what billionaire once walked on stilts and ate fire for extra cash...