If you've ever seen the movie "All the President's Men," then you know that maxim of investigative journalism – Follow the money.
The same idea applies to investing, of course, and today we're going to follow the money CEOs plan to spend over the next half-decade – and then use that knowledge to make some cash ourselves.
According to a survey I just read, our nation's top executives plan to spend a lot of money investing in technology that will help them attract, retain, and understand customers.
That may sound, at first, somewhat vague. After all, there is no "retaining customers" tech sector.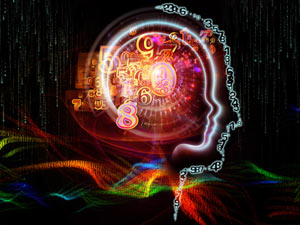 But after digging into the survey – doing a little "investigative investing" – I figured out exactly where those CEOs will be spending their dollars in the next five years.
And today I'll show you how to invest like a CEO to take advantage of these long-term spending trends in a way that beats the market by 40%…
Follow the Leaders
Like I hinted above, the categories that forecasting firm Gartner outlined in its recent survey reveal more about the way CEOs categorize their spending than the way in which investors like us look at tech stocks.
For instance, "digital marketing" topped the survey, with 38% of CEOs listing it as one their top five areas of tech spending over the next five years.
But for tech investors like you, digital marketing is a wide field. It includes everything from advertising on smartphones and tablets to data embedded in apps to online campaigns to web video and new-generation digital billboards.
In other words, spending on digital marketing means CEOs are assuming more and more sales of mobile devices, which will, in turn, lead to increased production of semiconductors, flash memory, sensors, apps, LED lights, and much more.
"E-commerce" ranked second in Gartner's survey, with 34% of responding CEOs listing it as one of their top objectives.
That means CEOs forecast a continued boom in online sales, which covers everything from business-to-business marketing and travel to logistics and online retail.
Cloud computing and Big Data also top the list of CEO tech priorities, coming in at fifth and sixth place, respectively. And 23% of respondents said they expect to invest heavily in making their employees more mobile.
These last three categories alone cover a wide range of tech platforms, including cybersecurity, computer servers, optical networking components, high-performance computers, and software with advanced algorithms.
Earlier this month, based on the U.S. economy's recent performance, I projected a 7% gain for the Standard & Poor's 500 Index. And I said tech will do much better than that.
To me, the CEOs' survey responses are just more evidence that the entire technology industry is in great shape – and should do very well in 2015.
Following that CEO spending, here's how to invest for maximum profit…
Join the conversation. Click here to jump to comments…
About the Author
Michael A. Robinson is one of the top financial analysts working today. His book "Overdrawn: The Bailout of American Savings" was a prescient look at the anatomy of the nation's S&L crisis, long before the word "bailout" became part of our daily lexicon. He's a Pulitzer Prize-nominated writer and reporter, lauded by the Columbia Journalism Review for his aggressive style. His 30-year track record as a leading tech analyst has garnered him rave reviews, too. Today he is the editor of the monthly tech investing newsletter Nova-X Report as well as Radical Technology Profits, where he covers truly radical technologies – ones that have the power to sweep across the globe and change the very fabric of our lives – and profit opportunities they give rise to. He also explores "what's next" in the tech investing world at Strategic Tech Investor.