Facebook Inc. (Nasdaq: FB) said 2015 would be a "major investment year" when it released Q3 results in October.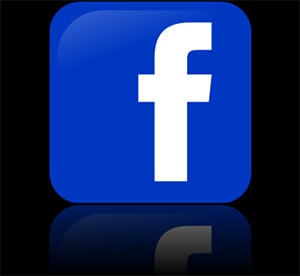 Wasting little time, the social media giant announced today (Tuesday) its first acquisition of the year: voice recognition startup Wit.ai.
According to Wit.ai, its technology can "turn speech and text into actionable data." Facebook did not disclose the amount it paid for Wit.ai, nor its future plans for using the technology.
Here's a look at what's behind Facebook's first purchase of 2015 – and what it could mean for the FB stock price…
Why Facebook Wants Wit.ai's Voice Recognition Technology
Palo Alto, Calif.-based Wit.ai was launched in 2013 by VirtuOz Founder and Chief Executive Alex Lebrun along with Willy Blandin and Laurent Landowski. Nuance Communications Inc. (Nasdaq: NUAN), maker of Dragon voice recognition software, bought VirtuOz in January 2013.
Wit.ai's technology could offer Facebook's 1.3 billion users a number of new options, like speaking commands to be converted to text as posts or messages. The technology could also be used to complement Facebook's optional feature that recognizes music and television shows and encourages users to post what they are watching and listening to.
Wit.ai is already used by hundreds of apps and devices. More than 6,000 developers use its platform.
The deal with Facebook, however, will take Wit.ai to the next level.
"Facebook has the resources and talent to help us take the next step," Wit.ai said in a blog post. "Facebook's mission is to connect everyone and build amazing experiences for the over 1.3 billion people on the platform – technology that understands natural language is a big part of that, and we think we can help."
Wit.ai raised $3 million in October via a fundraising round led by venture capital firm Andreessen Horowitz. The firm's co-founder, Marc Andreesen, sits on Facebook's board.
Facebook has been growing its Language Technology Group, which could be working on a voice-to-text feature for its popular cross-platform Messenger app.
But beyond Facebook Messenger, Wit.ai's technology could also give the social media giant a solid footprint in tech's next big trend – the Internet of Things – if it's integrated into apps and home-automation devices.
And given the amount of money the Internet of Things will generate, that could be huge for Facebook stock…