Welcome to 2015 – I'm thrilled you're here!
I think this year is gonna be absolutely filled with opportunity for investors, perhaps more than ever before. But few of us are set up to take full advantage of it. That's because most people's portfolios are totally out of whack. (I'll show you what I mean in a moment – and why it cramps your returns.)
But I've got great news for you.
There's a stunningly simple investing tactic you can use to achieve significantly higher returns – 21.97% higher annually, on average, over the last 14 years, in fact. But that's far from the only reason I want you to use this tactic today…
First, it is proven by study after study after study to be a foundational element on the path to higher profits.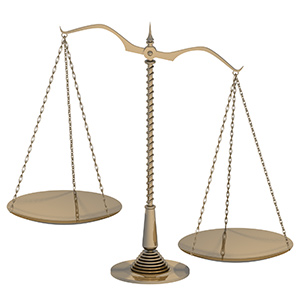 Second, it is a way of injecting discipline into the investment process. That makes it an important risk-control mechanism.
And, third, what I'm about to share with you requires only about 20 minutes a year to do. Yes, a year. That means you can pick one day you won't forget – like the first trading day of the year or perhaps your birthday – to make it happen…
… and immediately start building the kind of wealth you deserve.
Here's how to start this year off right for your money.
The investing tactic I'm talking about is rebalancing.
Most investors haven't heard of rebalancing. That's very surprising, given all the lip service Wall Street pays to fancy-pants diversification, hyping stocks, and day trading as a sure route to wealth these days.
What I like about rebalancing is that it's simple yet immensely profitable, because rebalancing forces you to buy low and sell high. There's no ambiguity, no emotion, and no second-guessing yourself, the markets, the Fed, China, Russia, or any other influence in the headlines.
What I positively love about rebalancing is that it can lead to huge performance gains, even if the markets drift lower. Not too many strategies can do that.
Join the conversation. Click here to jump to comments…
About the Author
Keith Fitz-Gerald has been the Chief Investment Strategist for the Money Morning team since 2007. He's a seasoned market analyst with decades of experience, and a highly accurate track record. Keith regularly travels the world in search of investment opportunities others don't yet see or understand. In addition to heading The Money Map Report, Keith runs High Velocity Profits, which aims to get in, target gains, and get out clean, and he's also the founding editor of Straight Line Profits, a service devoted to revealing the "dark side" of Wall Street... In his weekly Total Wealth, Keith has broken down his 30-plus years of success into three parts: Trends, Risk Assessment, and Tactics – meaning the exact techniques for making money. Sign up is free at totalwealthresearch.com.