Last month I shared a "secret indicator" with you that's so powerful I called it "The Secret About Market Timing I Wish Everyone Knew." And I wasn't kidding.
That's because the tool I highlighted is the only one I've seen in more than 30 years of analyzing financial data that has worked consistently enough to have caught every single major market turning point.
I bring this up because that's exactly where many investors believe we are right now – a turning point.
Seems a lot of people are convinced that this week's trading action is a harbinger of the end of the financial universe as we know it. Others are less convinced but still shaken by falling oil prices, Russian troubles, and the potential for an unceremonious Greek "exit" from the Eurozone that could make Lehman Brothers look like a cakewalk.
Either way, they've had their hand firmly on the sell button.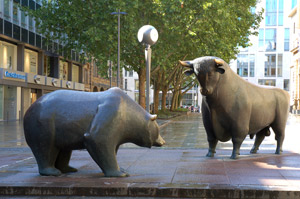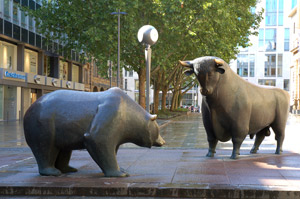 But should they?
That's what we want to talk about today.
Believe it or not, you may have an ideal entry point on your hands.
Here's what you need to know.
What we're going to discuss today is NOT a timing exercise, even though many people like to think that way.
Long-time readers know that I am not a fan. Market timing has always been a losing proposition and, chances are, always will be.
Admittedly, I always get challenged on that by people who simply don't want to believe it. So don't take my word for it. Instead, look to independent sources like DALBAR, which show that the average investor trying to time the markets achieved a mere 1.9% a year over the last 20 years. Or, review studies like those from Nobel Laureate William Sharpe, who once calculated that a person trying to time the markets would have to be right 82% of the time just to match "buy and hold."
Understanding sentiment is something altogether different.
You may think I'm splitting hairs here, and I get where you're coming from if that's the case. But there's a nuance.
My take is that the market is a huge collective construct that embodies the wants, desires, and aspirations of millions of participants. As such, it more accurately reflects emotion than any other bias.
It stands to reason, therefore, that if you can understand what kind of mood it's in, you can optimize the investment choices you make, the tactics you use, and how you manage risk. All are core Total Wealth principles.
So let me tell you how to do it…
Join the conversation. Click here to jump to comments…
About the Author
Keith Fitz-Gerald has been the Chief Investment Strategist for the Money Morning team since 2007. He's a seasoned market analyst with decades of experience, and a highly accurate track record. Keith regularly travels the world in search of investment opportunities others don't yet see or understand. In addition to heading The Money Map Report, Keith runs High Velocity Profits, which aims to get in, target gains, and get out clean, and he's also the founding editor of Straight Line Profits, a service devoted to revealing the "dark side" of Wall Street... In his weekly Total Wealth, Keith has broken down his 30-plus years of success into three parts: Trends, Risk Assessment, and Tactics – meaning the exact techniques for making money. Sign up is free at totalwealthresearch.com.