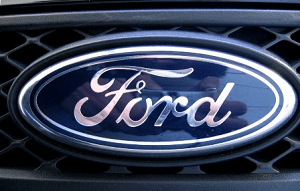 Last year was one of the best for dividend-paying stocks and their investors...
More than 3,300 companies hiked their payouts in 2014. That's a 14.3% increase from the 2,895 dividend stocks that raised payouts in 2013.
The 2014 fiscal year saw a total of $54.8 billion in dividend increases. That's just below 2013's full-year increase of $54.9 billion.
"Overall, this is the fourth year we've seen double-digit increases in cash dividends, with companies increasing cash payments by $197 billion over the four years," Howard Silverblatt, Senior Index Analyst at S&P Dow Jones Indices, said in a statement.
2015 could set another record for dividend payments. One thing that investors do need to watch, though, is the effect of plunging oil prices.
Sign up for SMS so you never miss special events, exclusive offers, and weekly bonus trades.
"Energy accounts for over 11% of dividends in the general market," said Silverblatt. If lower oil prices cut into earnings and cash flow, dividends could eventually be hurt."
But there are no signs of a yield slowdown just yet. Dividend hikes were robust last week.
Following are the 23 dividend stocks - including one of our favorites, Ford Motor Co. (NYSE: F) - that boosted payouts during the week ending Jan. 9.
Dividend-Paying Stocks That Just Raised Payouts
Alamo Group Inc. (NYSE: ALG) raised its quarterly payout a penny to $0.08 a share for a 0.65% yield.
Bank of the Ozarks Inc. (Nasdaq: OZRK) boosted its quarterly dividend 4% to $0.13 a share for a 1.5% yield.
Blackrock MuniVest Fund Inc. (NYSEMKT: MVF) hiked its monthly payout 3.2% to $0.815 a share for a 6.34% yield.
DDR Corp. (NYSE: DDR) raised its quarterly dividend 11.3% to $0.17 a share for a 3.63% yield. News of the dividend enhancement sent shares of the power-center real estate investment trust (REIT) to a 52-week high of $19.40. DDR has been increasing its dividend annually since 2011.
Diversified Real Asset Income Fund (NYSE: DRA) increased its monthly payout 8.3% to $0.117 a share for an 8% yield.
If you aren't a Money Morning Member, sign up now for free to see 18 more dividend-paying stocks that just raised payouts. You'll also get this dividend investing report with three superior picks to help grow your income: The Best Dividend Strategy for Building Fortune in a Low-Yield Era